"The Dark Room"
---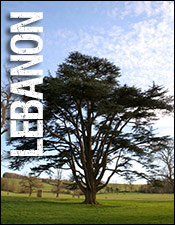 Sing to the LORD, you saints of His; praise His holy name. For His anger lasts only a moment, but His favor lasts a lifetime; weeping may remain for a night, but rejoicing comes in the morning. - Psalm 30:4-5
Dear Brothers and Sisters in Christ:

The salvation story of Jesus Christ reaches around the world. So that the readers of our Daily Devotion may see the power of the Savior on a global scale, we have asked the volunteers of our International Ministry Centers to write our Friday devotions. We pray that the Spirit may touch your day through their words.

In Christ, I remain, His servant and yours,
Kenneth R. Klaus
Speaker of The Lutheran Hour



How brilliant is the dawn that follows the preceding darkness! With the rising of the sun, light from every direction fills the skies and casts off the cloak of night. Great mornings come from deep, dark nights, and great blessings come from the hand of God.

The coming light, however, can sometimes seem a long way off. Spiteful words, nasty attitudes, premeditated ill will toward others -- in a word, sin -- can blacken our journey along life's road, keeping us in "the dark room." Through our corrupt and sinful natures, we strew the path before us with sharp rocks, even as we sow thorns and thistles that hedge us in. As a result of our wrongdoing, God may discipline us. Yet, according to Scripture, "... His anger lasts only a moment, but His favor lasts a lifetime. ..."

If you are going through a dark time in your life right now, know that God is present and ready to help. He has shown us a love unending in sending His own Son, Jesus, to the cross to bear the weight of our sins.

But the story doesn't end with a crucified body in a tomb. Rather, "God raised Him from the dead, freeing Him from the agony of death. ...", the apostle Peter writes, (Acts 2:24a) and so, through faith in Christ's ultimate sacrifice on our behalf, believers have newness of life, too.

God's Word is steadfast and sure, and through His Spirit He is at work -- even in the dark room -- developing you into the image of Christ.

THE PRAYER: Lord, by Your Spirit remind me to read Your Word and seek Your light. Without You, darkness is all around. Guide my steps and renew me through the power of Jesus' death and the glory of His resurrection. In Your Name, I pray. Amen.

Biography of Author: This devotion was written by a volunteer working with the Lutheran Hour Ministries' office in Beirut, Lebanon. Also known as Middle East Lutheran Ministry or MELM, this ministry center uses radio to reach countries throughout the region with the Gospel -- Algeria, Cyprus, Egypt, Iran, Iraq, Jordan, Libya, Morocco, Saudi Arabia, Syria, Tunisia, Sudan, Kuwait, the United Arab Emirates, and parts of Europe.


To learn more about our International Ministries, click here or visit www.lhmint.org.

Today's Bible Readings: Daniel 8-10 Philemon
To Download Devotion MP3 to your computer, right click here and select "Save Link As" or "Save Target As" or "Download Linked File As"