"No Second Chance"
---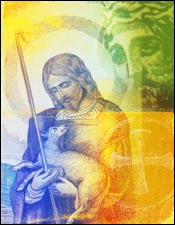 For He hath made Him to be sin for us, who knew no sin; that we might be made the righteousness of God in Him. 2 Corinthians 5:21 (emphasis added)
Losers. Nobody likes to be a loser.

Now, at least according to an article carried by ABC News, many schools are doing what they can to make sure none of their students feel that way.

And just how does a school do that?

Simple. The school and the teachers don't give students any Fs. Instead of giving a student the totally terminal F, for failing, the young folks are awarded an H, which means the work is on hold and the student is given another chance to correct things. (For the record, if the second chance doesn't work, the child can still get an F.)

Some people like the idea; others do not. Alan Kazdin, professor of child psychiatry at Yale, believes children are perceptive enough, and they will eventually realize they aren't doing well in school whether teachers give them Fs or not. He maintains hiding their true level of achievement (the teachers) will only confuse them (the students) further.

Although I'm not sure who is right and who is wrong here, I do know Jesus was given no second chances to do His work.

From start to finish, He had to get things right and He had to do it the first time. If we were to be saved, the Lord had to ace every test He was given. That means Jesus wasn't allowed to commit any little sins and He certainly couldn't fall into any little temptations. There were no second chances.

Jesus had to live perfect, die perfect, rise perfect.

Thankfully, Jesus did exactly that, and His cry of victory on the cross -- "It is finished" -- means we have been made into winners. Because of Jesus, on Judgment Day, believers will rejoice they have been given a passing grade that will take them into heaven.

Indeed, knowing that, maybe we ought to begin rejoicing now.

THE PRAYER: Dear Lord Jesus, for doing things right the first time, for sacrificing Yourself for our salvation, thank You. May I remember what You have done this Christmas and always. In Your Name. Amen.

In Christ I remain His servant and yours,

Today's Bible Readings: Psalms 79-80 Revelation 7
To Download Devotion MP3 to your computer, right click here and select "Save Link As" or "Save Target As" or "Download Linked File As"