"Christmas Stolen"
---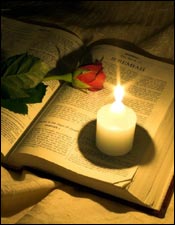 But Mary treasured up all these things, pondering them in her heart. And the shepherds returned, glorifying and praising God for all they had heard and seen, as it had been told them. Luke 2:19-20
It's midway between Thanksgiving and Christmas.

In the countdown to Christmas, if you're like many of us, your life has now kicked into overdrive with things to do and places to be. This is why I'd like to take a moment and tell you about the Moore family of Madison, Wisconsin.

The night before Thanksgiving, Lillian Moore sent a cooler filled with food to her financially strapped daughter, Cindy. With no room in the family's very small fridge, the food was left in a cooler on the front porch.

On Thanksgiving, Cindy went to collect the turkey, potatoes, and salad. Not only wasn't the food there, the cooler had disappeared as well. The thief could not have known he also took an heirloom bowl that had belonged to Cindy's great-grandmother.

Now Cindy did have a Thanksgiving. She took some money designated to pay bills and bought a small Thanksgiving meal for her family. Still, I was saddened to hear their story.

The news media headlines read: 'Thanksgiving Stolen!"

Now, you know and I know no thief can steal Thanksgiving - a turkey, yes, some stuffing, sure, but stealing Thanksgiving? Impossible. Thanksgiving doesn't sit in a cooler on our front porch; Thanksgiving is something that lives in the hearts of those who have seen the love of the Lord.

That story can be applied to Christmas. There are those who say commercialism, or tough economic times, or even the Grinch, is stealing Christmas.

We need to remember, Christmas can't be stolen. True, a thief may rip off our Christmas tree and might even steal our decorations. He might gain access to our home and then steal the presents from under the tree. A shaken economy may shorten the purse strings used to purchase presents.

But Christmas can't be stolen. Like Mary, we can treasure these things in our hearts. Like the shepherds, we can glorify and praise God for all we have heard and seen.

THE PRAYER: Dear Lord Jesus, there are those who would gladly steal our Christmas. Thieves on earth and in hell are eager to take the Savior from us. We give thanks that, by God's great grace, we have been given a faith in You which cannot be taken. May we always keep and ponder Your life, death, and resurrection. In Your Name. Amen.


Do you know someone who might be blessed by the Daily Devotions? If so, please forward this to them, encouraging them to click on this link: http://www.lhm.org/email/register.asp.

In Christ I remain His servant and yours,

Today's Bible Readings: Zechariah 11-12 Revelation 2
To Download Devotion MP3 to your computer, right click here and select "Save Link As" or "Save Target As" or "Download Linked File As"