"Thanks Always"
---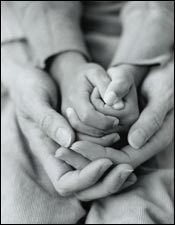 Giving thanks always and for everything to God the Father in the name of our Lord Jesus Christ. Ephesians 5:20
So, what's your "Thanksgiving Quotient" this year?

With wars, suicide bombers, economic difficulties, and an uncertain future, it might not be at its highest.

So, how do you feel about St. Paul who wrote we should give "thanks always and for everything to God the Father in the name of our Lord Jesus Christ"?

Some might say the apostle needed a "reality check." In fact, there are times when I might have agreed with that opinion. Not any more. An article I came across in my files, at least in part, has brought about a shift in my opinion. I wish I could tell you where it came from, but that information has been lost to me.

This Thanksgiving Day, I have made a few changes to that article and share it with you in hopes it may help.

"I am thankful for all of the following things:
The taxes I pay because it means the Lord has given me an income.
I am thankful for snug clothes that show the Lord has put plenty on my table.
For weeds and clogged gutters because it shows the Lord has given me a home.
For high gas prices, because it shows I have a car and the ability to drive.
For my candidate who was or was not elected because I have been blessed to live in a land of freedom.
For piles of laundry which is God's way of saying I have more than "two robes."
For an alarm clock which goes off early every day. The Lord wants me to know I'm needed.
For duplicate emails from my friends because it means I have friends and they are thinking about me."



That list could go on. It ought to go on. It ought to be modified and personalized and thought about by every one of us. Truly, we complain about hard times, but the world knows differently. The Lord has blessed us.

Now, in response to His generosity, we can thank and praise, serve and share Him. We can thank Him for unnoticed and unappreciated gifts; we can share His Son's sacrifice, which has saved us. In Jesus' Name we can give thanks.

THE PRAYER: Dear Lord, for earthly gifts neither earned nor deserved, I give thanks. Now, I pray that my life may be filled with thanksgiving for the Son and the salvation His sacrifice provides. In Jesus' Name. Amen.


In Christ I remain His servant and yours,

Today's Bible Readings: Ezekiel 30-32 1 Peter 4
To Download Devotion MP3 to your computer, right click here and select "Save Link As" or "Save Target As" or "Download Linked File As"