"The Return Of The Prodigal Son"
---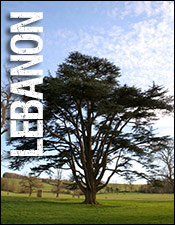 (The prodigal son said) I will set out and go back to my father and say to him: Father, I have sinned against heaven and against you. I am no longer worthy to be called your son; make me like one of your hired men. Luke 15:18-19
Dear Brothers and Sisters in Christ:

The salvation story of Jesus Christ reaches around the world. So that the readers of our Daily Devotion may see the power of the Savior on a global scale, we have asked the volunteers of our International Ministry Centers to write our Friday devotions. We pray that the Spirit may touch your day through their words.

In Christ, I remain, His servant and yours,
Kenneth R. Klaus
Speaker of The Lutheran Hour



One of the parables Jesus told dealt with a prodigal son. We might think everyone knows the story but, actually, many people of other religious traditions are unaware of the fatherly image of God.

Recently, I had a chance to see the power of this story in action. As part of my work for Lutheran Hour Ministries in Lebanon, I visited Mahmoud. He had contacted the Middle East Lutheran Ministry (MELM) after listening to The Lutheran Hour Arabic radio program, "God's Mercy." He heard the episode titled "The Return Of The Prodigal Son."

Mahmoud is a young person from Lebanon. He is of Muslim background. But God intervened in Mahmoud's life when he found our program while surfing through radio channels. He wanted to know how God could accept a person who had sinned against Him. Mahmoud realized that works of fasting and prayer could not compensate for his sins.

I explained to him that, although the prodigal son felt he was no longer worthy to be called "son," his father ran to him and kissed him. The father loved him in spite of his uncleanness and bad smell. I explained that God's love is unconditional and that He always seeks to welcome the sinner back into His arms.

That night, by faith Mahmoud received God's forgiveness through Jesus' sacrifice for his sins. He was freed from the bondage of guilt and brought into the liberty of sonship. He understood that God is a good father. He forgives; He looks after us, and He accepts the sinner on account of Christ.

Mahmoud said, "My whole life changed and peace overwhelmed my heart, my thoughts, and my mind. I'm God's son now."

THE PRAYER: Heavenly Father, help us remember the blessings we have in knowing that You are our loving Father. Help us to lead others to know and experience Your love and grace. Amen.

Biography of Author:
Marc Rahme devotes his time to Middle East Lutheran Ministry (MELM), also known as LHM - Lebanon. This Christian mass media organization's mission is to proclaim the Gospel to Arabic-speaking people. As a volunteer, Rahme distributes outreach publications and follows up with individuals seeking additional help.





To learn more about our International Ministries, click here or visit www.lhmint.org.

Today's Bible Readings: Ezekiel 16-17 2 Timothy 2
To Download Devotion MP3 to your computer, right click here and select "Save Link As" or "Save Target As" or "Download Linked File As"