"Unharmed"
---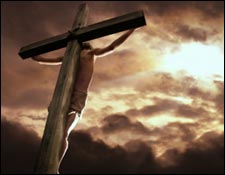 Then Shadrach, Meshach, and Abednego came out from the fire. And the satraps, the prefects, the governors, and the king's counselors gathered together and saw that the fire had not had any power over the bodies of those men. The hair of their heads was not singed, their cloaks were not harmed, and no smell of fire had come upon them. Dan. 3: 26-27
Three men in a fiery furnace. How old were you when you first heard that story of God's power?

Whatever your age, it was pretty impressive to know your Lord had the ability to keep His people safe from fire and flame.

It is a good story to remember in the light of the announcement made two weeks ago by the city of New York.

Authorities said the remains of four more victims of the September 11th attack on the World Trade Center have been identified. One man's DNA was found beneath a service road used to transport rubble from the site of the destruction; another man's remains were found in the Liberty Street area.

The long wait of these people's family and friends is at an end. They know their loved ones did not escape from the destruction alive.

This may lead you to ask, "If these men died, why is the story of the three men in the fiery furnace so important? After all, God didn't save those people."

In answer I can only say, "That's right, God didn't save those people on September 11. And He didn't let Shadrach, Meshach, and Abednego live forever either. They eventually died, as did resurrected Lazarus, as did the disciples, as did history's heroes of faith. As will you and I."

The story of the three men is important because it shows we have a God whose strength doesn't suffer in a fiery furnace or in a graveyard. He, who can walk with men in a fiery furnace, can also defeat eternal death. So sins would be forgiven and death defeated is why Jesus was born. It is why He did everything He did. It is why He willingly died on the cross, and it is why He rose on the third day.

The world may not have known where these four people have been since the attack of September 11th, but God did.

God knew, and if they had faith in His Son as their Savior, He has kept them safe until the day of resurrection victory. On that day they, with all who believe, will be restored better than they had ever been before.

THE PRAYER: Dear Heavenly Father, I give thanks that You have, in many and varied ways, revealed Your power. Most of all I give thanks that Jesus' resurrection has shown that His sacrifice for us has been accepted and death is defeated. May the joy of Jesus' victory bring comfort to all who mourn. In Jesus' Name. Amen.


In Christ I remain His servant and yours,

Today's Bible Readings: 1 Samuel 4-6 Luke 18:1-23
To Download Devotion MP3 to your computer, right click here and select "Save Link As" or "Save Target As" or "Download Linked File As"