"God Delivers"
---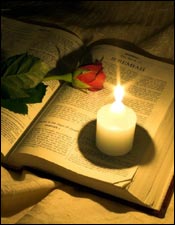 Call upon Me in the day of trouble; I will deliver you, and you shall glorify Me. Psalm 50:15
Pam and I have been spending a lot more time giving thanks for God's gift of good health.

We had to. Over Christmas one of our classmates had two strokes and another had a heart attack. Those friends are improving. Another classmate who had a massive stroke has gone home to his Lord.

Sadly, according to an article last week in HealthDay News, often people who are in dire straits have to wait for treatment when they go to a hospital emergency room.

Indeed, the time people wait for treatment in an emergency room has increased thirty-six percent for all patients. Even worse, those who are the sickest seem to have to wait the longest. One-quarter of all heart-attack patients have to wait fifty minutes before they see a doctor.

Because some hospitals have shut their emergency rooms and more people are using those emergency rooms still functioning, a real bottleneck in emergency care has developed.

Now, I don't know about you, but when I think I'm dying, I don't want anybody to say, "Please, take a number, sit down and wait."

If I don't want somebody to say that to me at a bakery or a bank, I certainly don't want to hear it when my heart is flopping around like a fish out of water.

As I said at the beginning of this devotion, Pam and I are giving thanks for good health. But we're also giving thanks we have a God who is never too busy to hear our prayers, our fears, our concerns, or accept our thanks.

The heavenly Father who gave His only-begotten Son as the sacrifice to save us from our sins has promised that He will, because of His risen Son, listen to us.

That's the level of concern the Psalmist was trying to convey when He relayed God's command and promise: "Call upon Me in the day of trouble, I will deliver you and you will glorify Me."

With Jesus as our Intercessor, we know we have a listening ear, a friendly ear in heaven. And, just as importantly, we have a God who, having heard, will respond to our requests.

THE PRAYER: Dear Lord, I give thanks that You are far more ready to listen than I am to speak. For my hesitation and reluctance, forgive me. Increase my appreciation of a Lord who wants me to come to Him. In Jesus' Name. Amen.


In Christ I remain His servant and yours,

Today's Bible Readings: Job 36-37 Matthew 15:1-20
To Download Devotion MP3 to your computer, right click here and select "Save Link As" or "Save Target As" or "Download Linked File As"