"Go Away, God"
---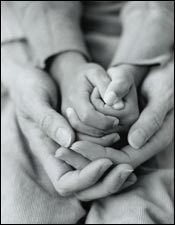 "But God said to him, 'You fool! This very night your life will be demanded from you. Then who will get what you have prepared for yourself?' This is how it will be with anyone who stores up things for himself but is not rich toward God." Luke 12:20-21
In the 1800s, Allen Gardiner served the Savior as a missionary on Picton Island, at the southern tip of South America. During his tour of duty Gardiner suffered a great many difficulties. In spite of those pains and problems, hurts that would break the spirit of most men who don't know Jesus, Gardiner remained thankful. In 1851, at the age of 57, he died of disease and starvation.

That is not the most pleasant way for a man to go. Dying that way gives a man time to think. It gives him time to shake his fist at the heavens and curse and complain—if he is so inclined. When Gardiner's body was found, his diary was there with him. It recorded times of hunger and thirst, wounds, and loneliness. The last entry showed the struggle of his shaking hand as he tried to write. That last entry read: "I am overwhelmed with a sense of the goodness of God."

What a difference there is between the rich, thankless man of Jesus' parable and the poor, thankful missionary. Those two men convey a basic truth that the unbelieving world has yet to discover: Having Jesus Christ as your Savior makes everything different. When you know Jesus as your Savior, the way you see the world is different; the priorities of your life are different, even your goals and the things that are important to you will all be different.

The change Christians experience in regard to the material things of this world is this: the earthly is put into its proper place. Christians rightly see these things, along with the rest of this sin-filled world, as being temporary, unable to deliver permanent happiness. They no longer take highest priority.

That is why Christians can say, "Let the world search for things they think will provide happiness. In Jesus, we have a Savior who is Good News of great joy. Let others run after fleeting fame and false fortunes; as a follower of the Good Shepherd, we have that one thing which is needful: a Redeemer who has fulfilled the laws we had broken, carried the sins we had committed, and died the death we had deserved. For all that Jesus has done, we, adopted children of the Lord, give unending thanks."

Excerpt from The Lutheran Hour sermon preached on November 23, 2003: Thanksgiving Day

The Prayer:Dear Lord, You have given me the more than I can ever ask in this world. You are my God, and I trust You. I depend on you for my food, shelter, and clothes. I need You in my life each and every day. Please keep me safe as I seek to do Your will. In Jesus' Name. Amen.

Today's Bible Readings: Leviticus 8-10 Mark 6:30-56
To Download Devotion MP3 to your computer, right click here and select "Save Link As" or "Save Target As" or "Download Linked File As"