"Faithful Followers"
---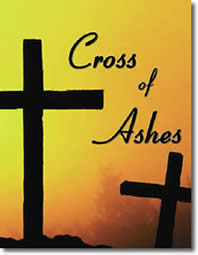 Some women were watching from a distance. Among them were Mary Magdalene, Mary the mother of James the younger and of Joses, and Salome. In Galilee these women had followed Him and cared for His needs. Many other women who had come up with Him to Jerusalem were also there. Mark 15:40 41
When I took my dyed eggs to the church on Saturday morning for the Easter egg hunt, several women were in the kitchen preparing a meal. Other women were in the sanctuary, working with the children for the Easter play; others were practicing with the choir. Women are active members of my church––of every church I've belonged to––teaching Sunday school, taking food to the sick, greeting visitors, raising mission funds, directing choirs, and more. Our churches depend on the service and Christ-like love of its women.

In the Passion, we see women who were faithful followers of Jesus, walking from Galilee to Calvary, caring for His needs and listening to His Gospel message. On Good Friday, women witnessed their beaten and bloody Lord, dying on the cross. Women watched while the stone crashed against the tomb, sealing the grave.

Surely grief overwhelmed their hearts as they returned home, remembering the last hours of their Lord's bitter suffering and death. Like us, overwhelmed by the grief of our own nature, they wait for Easter dawn.

In the morning, the women will walk to the tomb, burdened with sorrow. In the morning, they will hear the joyous news of salvation. In the morning, their sorrow will turn to joy! Together we sing, "Our Redeemer lives!"

Prayer: He lives all glory to His name. He lives, my Jesus still the same. O the sweet joy this sentence gives. I know that my Redeemer lives! Amen and Hallelujah!

Response: With repentant hearts prepare to greet the Easter dawn!

(Devotions from "Cross of Ashes" by Christine Weerts, a Lenten devotional provided by Lutheran Hour Ministries. Copyright 2005, Int'l LLL. All Rights Reserved. No part of this publication may be printed, reproduced, stored in a retrieval system, or transmitted, in any form or by any means, electronic, mechanical, photocopying, recording or otherwise, without prior written permission of Concordia Publishing House. Permission is granted for one-time emailing of this link to a friend.)

Today's Bible Readings: Deuteronomy 5-7 Luke 3
To Download Devotion MP3 to your computer, right click here and select "Save Link As" or "Save Target As" or "Download Linked File As"