"Without Water"
---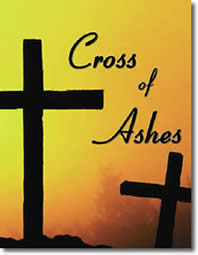 O God, You are my God, earnestly I seek You; my soul thirsts for You, my body longs for You, in a dry and weary land where there is no water. Psalm 63:1
Mary buys water for her three children—ages 5, 6, and 8—bucket-by-bucket from her neighbor. The plumbing at her house is broken and her landlord won't fix it. Willie Lee, 83, whose arthritic knees swell up twice their size, gets her water from a spigot in her front yard. Her house doesn't have plumbing. The year is 2004, and Mary and Willie Lee are my neighbors in rural Alabama. Families and the vulnerable elderly in my own community are living without one of life's essentials—water.

I take water for granted. A flick of the knob and it's plentiful, safe, and cheap. But I rarely drink it if I have a choice. In the same way, I too often take my Living Water—my Savior Jesus Christ—for granted. In sin, I rely on my own abilities and choose my own way.

During Lent, I confess my self-centeredness and ask for Christ's forgiveness. I pray for the desire to drink deeply of the wells of salvation. My Lenten journey reminds me that I cannot live one day without the Water of Life He offers in His sacrificial death and victorious resurrection. I long to be one of the blessed who "hunger and thirst for righteousness" (Matthew 5:6).

Water lines to all homes are not a reality in rural Alabama. But I can take Christ's Living Water to Mary, Willie Lee, and everyone I meet.

Prayer: Come to Calvary's holy mountain, sinners, ruined by the fall; here a pure and healing fountain flows for you, for me for all. In Jesus we pray. Amen

Response: Thank Jesus every time you use water today.

(Devotions from "Cross of Ashes" by Christine Weerts, a Lenten devotional provided by Lutheran Hour Ministries. Copyright 2005, Int'l LLL. All Rights Reserved. No part of this publication may be printed, reproduced, stored in a retrieval system, or transmitted, in any form or by any means, electronic, mechanical, photocopying, recording or otherwise, without prior written permission of Concordia Publishing House. Permission is granted for one-time emailing of this link to a friend.)

Today's Bible Readings: Numbers 15-16 Mark 14:54-72
To Download Devotion MP3 to your computer, right click here and select "Save Link As" or "Save Target As" or "Download Linked File As"