"Invisible"
---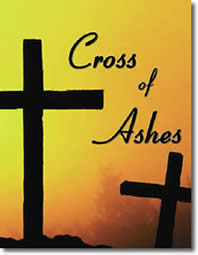 On a Sabbath Jesus was teaching in one of the synagogues, and a woman was there who had been crippled by a spirit for eighteen years. She was bent over and could not straighten up at all. When Jesus saw her, He called her forward and said to her, "Woman, you are set free from your infirmity." Luke 13:10-12
My first volunteer job in rural Mississippi was as janitor at the small Christian school where my husband taught. I was sure this humble position would teach me true servanthood.

When I visited the school, the teachers always said "hello" and shared stories about the kids. But when I showed up to clean, no one acknowledged me. With a mop in my hand and a scarf on my head, I became invisible. My invisibility opened my eyes to people in my own neighborhood who were "invisible": A child who wandered the streets without supervision, a man who lived in a shack, an elderly woman with bad feet.

Jesus saw the bent woman, someone who was invisible to many around her. When He healed her, none of the church leaders rejoiced. Instead, they criticized Him for healing on the Sabbath. Jesus sees us all, daughters and sons of Abraham, with an eye especially on the poor, the crippled, the imprisoned. His eye sees me, no matter how invisible I am to those around me. Through His redeeming love, I see the invisible people in my neighborhood.

Prayer: Keep my eyes ever on You, LORD, for only You can release my feet from the snare. Amen.

Response: Pray that God will help open your eyes and heart to someone invisible.

(Devotions from "Cross of Ashes" by Christine Weerts, a Lenten devotional provided by Lutheran Hour Ministries. Copyright 2005, Int'l LLL. All Rights Reserved. No part of this publication may be printed, reproduced, stored in a retrieval system, or transmitted, in any form or by any means, electronic, mechanical, photocopying, recording or otherwise, without prior written permission of Concordia Publishing House. Permission is granted for one-time emailing of this link to a friend.)

Today's Bible Readings: Numbers 12-14 Mark 14:27-53
To Download Devotion MP3 to your computer, right click here and select "Save Link As" or "Save Target As" or "Download Linked File As"