"Trust"
---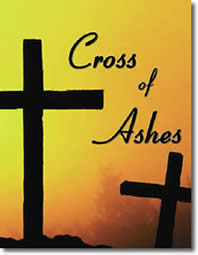 The disciples woke Him and said to Him, "Teacher, don't you care if we drown?" He got up, rebuked the wind and said to the waves, "Quiet! Be still!" Then the wind died down and it was completely calm. Mark 4:38-39
As a child, I took swimming lessons at the local YMCA and spent summers at the lake. I earned my lifeguard certification as a camp counselor, so I was confident taking children from my Mississippi neighborhood swimming at a local lake. The children, not good swimmers, played happily near the shore. Then we linked arms and ventured out, me leading. We happily splashed through waist-high water until I stepped down to find no ground under me. We must have been near the drop-off and I had taken one wrong step.

Suddenly all four of us were flailing in water over our heads. The children panicked and grabbed me, forcing me down every time I came up for air. No one could help us—I was the best swimmer in our group—and any rescue attempt would have been dangerous. Finally, with unexplained strength, I pushed the children toward shore and we got our footing. All was well. Since then I've learned to use life preservers.

I've also learned that too often my "trust" in God is really trust in my own ability or in shallow water. Martin Luther said the same of disciples' trust: They thought they trusted Jesus, but they really trusted the calm water, clear sky, and their own competence with boats. "They were unaware that their faith was founded on what they could see," he wrote. During Lent our trust is turned heavenward. We turn a blind eye to the world and open our eyes of faith to Jesus, Calmer of storms, Saver of souls.

Prayer: Fix my eyes on You, O Jesus, Author and Perfecter of my faith. Amen.

Response: Trust in the Lord and lean not on yourself!

(Devotions from "Cross of Ashes" by Christine Weerts, a Lenten devotional provided by Lutheran Hour Ministries. Copyright 2005, Int'l LLL. All Rights Reserved. No part of this publication may be printed, reproduced, stored in a retrieval system, or transmitted, in any form or by any means, electronic, mechanical, photocopying, recording or otherwise, without prior written permission of Concordia Publishing House. Permission is granted for one-time emailing of this link to a friend.)

Today's Bible Readings: Numbers 9-11 Mark 14:1-26
To Download Devotion MP3 to your computer, right click here and select "Save Link As" or "Save Target As" or "Download Linked File As"