"Sound of Music"
---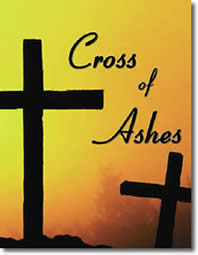 Let the word of Christ dwell in you richly as you teach and admonish one another with all wisdom, and as you sing psalms, hymns and spiritual songs with gratitude in your hearts to God. Colossians 3:16
Since my junior choir days, I have loved to sing. I'm glad I belong to a church where worship services are filled with singing—in hymns, liturgy, and choir anthems. I'm happy I grew up in a church with a beautiful pipe organ, an organist who played J.S. Bach preludes, and a choir director who taught us many kinds of religious music.

Over the years, I have sometimes become complacent about hymn singing. I never could have guessed how that would change, surrounded today by a congregation that is a family of singers! We sing everything enthusiastically. Though small—about 140 worshipers each Sunday—we boast five choirs and an inspiring range of songs, from familiar hymns and spirituals to Gospel songs and music by G.F. Handel. We sing through Holy Communion, when even the heartiest of singers usually straggle off. When learning a new hymn, we sing with gusto.

There is something extraordinary about belonging to a singing congregation. It fills my heart with joy to be surrounded by a church family that lifts every voice and sings praises to our Lord and Savior, Jesus Christ.

During Lent, the hymns of the church reflect the somber Passion of our Lord. For our church, this is another opportunity to raise our voices and sing with the prophet Isaiah: "The LORD is my strength and my song; He has become my salvation" (Isaiah 12:2).

Prayer: Come, let us sing for joy to the Lord; Let us shout aloud to the Rock of our salvation. Amen.

Response: Sing with joy!

(Devotions from "Cross of Ashes" by Christine Weerts, a Lenten devotional provided by Lutheran Hour Ministries. Copyright 2005, Int'l LLL. All Rights Reserved. No part of this publication may be printed, reproduced, stored in a retrieval system, or transmitted, in any form or by any means, electronic, mechanical, photocopying, recording or otherwise, without prior written permission of Concordia Publishing House. Permission is granted for one-time emailing of this link to a friend.)

Today's Bible Readings: Numbers 7-8 Mark 13:21-37
To Download Devotion MP3 to your computer, right click here and select "Save Link As" or "Save Target As" or "Download Linked File As"