"Good Samaritans"
---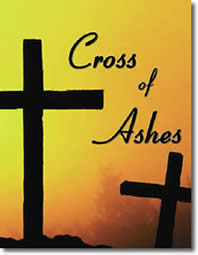 The Samaritan woman said to Him, "You are a Jew and I am a Samaritan woman. How can You ask me for a drink?" (For Jews do not associate with Samaritans.) Jesus answered her, "If you knew the gift of God and who it is that asks you for a drink, you would have asked Him and He would have given you living water." John 4:9-10
Some friends showed us a side of our Southern city that was disturbing: the back door to the doctor's clinic, the restaurant that refused them service, the segregated movie balcony, the drinking fountain designated "colored." Thankfully official segregation is over, but its shadows remain.

When Jesus asked the Samaritan woman for water, He went against discriminatory custom. Jews did not touch a Samaritan's cup, much less drink out of it. Yet Jesus not only asked for the cup to drink from, but talked to a woman. At a hot dusty well in an obscure village, Jesus gave her living water of eternal life in Him. Through her, He reached her whole community.

It is painful to remember the prejudice that treated others as less than full citizens entitled to every right and privilege of this great nation. This is clearly the work of man, not God. Jesus shows us boundless love. Through Him, we can tear down walls that divide and build bridges of love and understanding.

For we were all baptized by one Spirit into one body–whether Jews or Greeks, slave or free–and we were all given one Spirit to drink (1 Corinthians 12:13).

Prayer: Send Your Holy Spirit into our hearts, Gracious Father, to rule and direct us according to Your will in Christ Jesus, Amen.

Response: Dig deep; confess your own prejudices that might exist.

(Devotions from "Cross of Ashes" by Christine Weerts, a Lenten devotional provided by Lutheran Hour Ministries. Copyright 2005, Int'l LLL. All Rights Reserved. No part of this publication may be printed, reproduced, stored in a retrieval system, or transmitted, in any form or by any means, electronic, mechanical, photocopying, recording or otherwise, without prior written permission of Concordia Publishing House. Permission is granted for one-time emailing of this link to a friend.)

Today's Bible Readings: Leviticus 26-27 Mark 11:19-33
To Download Devotion MP3 to your computer, right click here and select "Save Link As" or "Save Target As" or "Download Linked File As"