"Downward Mobility"
---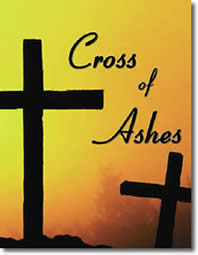 "The man who loves his life will lose it, while the man who hates his life in this world will keep it for eternal life. Whoever serves Me must follow Me; and where I am, My servant also will be." John 12:25-26
My husband and I were successfully pursuing our careers in the Windy City. He worked for a computer company in the suburbs and I worked for a national nonprofit in their downtown skyscraper. We had frequent flyer cards in our wallets and career wardrobes in our closets. But in our Bible study, prayer, and church life, we felt called to serve Christ among the poor in the rural South. In time, we moved to a small community in rural Mississippi, supported by our church. We called it "downward mobility."

As we followed Christ, we also followed in the steps of those who had inspired us with their faithful journeys: My husband's grandparents who were missionaries to Brazil; his aunt and uncle who served in Papua, New Guinea, for over 40 years; my great-grandfather, a German immigrant, who built churches in Fort Wayne; a friend who serves as chaplain to Alzheimer's patients in a Colorado farming community; and another who serves Detroit's inner city.

While many thought we were nuts, giving up our house, careers, and 401Ks, we knew that Christ calls each of us to share the Good News of salvation and to show Him to our love-starved needy world. During Lent we reflect on the cost Christ paid carrying His cross for us. Whatever we "give up" for God is nothing compared to the abounding riches we receive in serving His Son wherever He leads (see Philippians 3:8)

Prayer: Precious Immanuel, Your "downward mobility" brought You to earth as our Savior. Glory to God! Amen.

Response: How can I serve the Lord today?

(Devotions from "Cross of Ashes" by Christine Weerts, a Lenten devotional provided by Lutheran Hour Ministries. Copyright 2005, Int'l LLL. All Rights Reserved. No part of this publication may be printed, reproduced, stored in a retrieval system, or transmitted, in any form or by any means, electronic, mechanical, photocopying, recording or otherwise, without prior written permission of Concordia Publishing House. Permission is granted for one-time emailing of this link to a friend.)

Today's Bible Readings: Exodus 9-11 Matthew 25:31-46
To Download Devotion MP3 to your computer, right click here and select "Save Link As" or "Save Target As" or "Download Linked File As"