"Trivial Pursuit"
---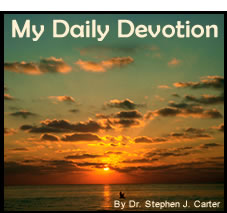 "Meaningless! Meaningless! Says the Teacher. "Utterly meaningless! Everything is meaningless." Ecclesiastes 1:2
The box game Trivial Pursuit captured the hearts of millions of Americans a few years ago. The game appeared at many parties and family gatherings. It has difficult questions in a wide variety of categories such as arts and literature, history, and sports and leisure – questions that challenge the most knowledgeable participants. And the questions stress trivia, often obscure and otherwise unimportant facts but tantalizing morsels for game enthusiasts.

Trivial pursuit, unfortunately, describes the life-style of many people. We choose unimportant goals, waste time on activities without much value, and fill our heads with useless knowledge. Our world bombards us with glittering goods, exotic travel, promising investments, and get-rich-quick schemes. We often pursue the trivial, forgetting eternal values.

The Teacher in Ecclesiastes points out the trivial nature of most things: "Meaningless! Meaningless! Utterly meaningless! Everything is meaningless." While admittedly pessimistic, the Teacher helps us to question values and choices. By contrast, says the same writer, "Wisdom, like an inheritance, is a good thing and benefits those who see the sun" (Ecclesiastes 7:11). In our New Testament understanding, wisdom refers to a right relationship with God. He sent His Son, the Word made flesh (see John 1:14) to live and die for our sins. Christ is the Power and wisdom of God. Because of His faithful pursuit of the cross, we can live with clear goals of service and witness as members of God's family. In the light of eternity, no trivial pursuits for us!

PRAYER: Thank You, Lord God, for faithfully pursuing the cross so that I can pursue a goal of witness and service as a member of Your family. Amen.

(Devotions from "My Daily Devotion" by Dr. Stephen J. Carter, copyright 1988 CPH. All Rights Reserved. No part of this publication may be printed, reproduced, stored in a retrieval system, or transmitted, in any form or by any means, electronic, mechanical, photocopying, recording or otherwise, without prior written permission of Concordia Publishing House. Permission is granted for one-time emailing of this link to a friend. For ordering information, please contact CPH at 800-325-3040 or visit www.cph.org.)

Today's Bible Readings: Ezekiel 8-10 1 Timothy 5
To Download Devotion MP3 to your computer, right click here and select "Save Link As" or "Save Target As" or "Download Linked File As"