"Unemployed?"
---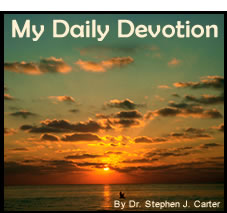 When my heart was grieved and my spirit embittered, I was senseless and ignorant. Psalm 73:21-22
How difficult to be unemployed! You want to work, to earn a living, to pay your bills, to support your family. But you have lost your job through unforeseen circumstances. You are trying so hard to find something, anything, but no one seems willing to hire you. The days stretch out endlessly. The bills mount. Every "no" in an employment line reduces your hope a little more. You feel helpless and worthless. You doubt your ability to perform adequately. You turn inward and spend hours moping. Others try to comfort you, others who have a good job, but their words seem hollow. They pity you and don't understand. You begin to envy those who have a job and to question why God is letting this happen to you.

The psalmist must have felt similarly when he observed his own poverty in the face of the wicked people's success. He cries out, "When my heart was grieved and my spirit embittered, I was senseless and ignorant." He recognizes his own self-pity and bitter attitudes. The psalmist's answer comes from his faith in a caring God who would later send His Son to the cross: "Whom have I in heaven but You? And earth has nothing I desire besides You. My flesh and my heart may fail, but God is the strength of my heart and my portion forever" (Psalm 73:25-26). Words of encouragement for the unemployed. God will guide you through the difficult period and sustain you. He will help you serve others and will in His good time open the doors of opportunity to you.

PRAYER: Guide me, O God, through the difficult periods of my life and show me how I can serve others. Amen.

(Devotions from "My Daily Devotion" by Dr. Stephen J. Carter, copyright 1988 CPH. All Rights Reserved. No part of this publication may be printed, reproduced, stored in a retrieval system, or transmitted, in any form or by any means, electronic, mechanical, photocopying, recording or otherwise, without prior written permission of Concordia Publishing House. Permission is granted for one-time emailing of this link to a friend. For ordering information, please contact CPH at 800-325-3040 or visit www.cph.org.)

Today's Bible Readings: Jeremiah 23-24 Hebrews 4
To Download Devotion MP3 to your computer, right click here and select "Save Link As" or "Save Target As" or "Download Linked File As"