"Fainthearted?"
---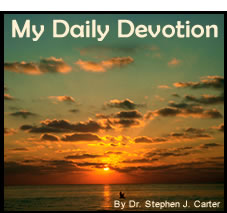 "Why is the LORD bringing us to this land only to let us fall by the sword?" Numbers 14:3
What an opportunity for Israel! God sends 12 men to explore the land of Canaan, a land flowing with milk and honey. They come back with a report of a good land, but a land inhabited by powerful peoples and fortified cities. Joshua and Caleb favor trusting God to capture the land. But the other 10 explorers disagree. Israel responds in a grumbling, fainthearted manner: "Why is the LORD bringing us to this land only to let us fall by the sword?" They add, "Wouldn't it be better for us to go back to Egypt?" (Numbers 14:3). You know the result of their faintheartedness – 40 more years of wandering in the wilderness!

What opportunities we have to live for God today – people ripe for our Christian witness, churches to be planted, missionaries to be sent, Christian schools to expand. We hear about the great possibilities but also about the problems, dangers, obstacles, and high costs. Are we fainthearted as we complain and say no? Do we prefer standing still or going backward to the good old days? This rebellion against God brings serious consequences.

God's Son saw the plan of His Father for saving the world. He also knew the dangers, the opposition, and the high cost of faithfulness. But with a strong heart He depended on the Father and went boldly to the cross, where He won the victory against incredible odds. Through Him and strengthened by His Word and sacraments, we need be fainthearted no more. We can move forward in service and participate in Christ's saving action for the world.

PRAYER: O Lord, give me courage to move forward in service to You and tell others of Your love and the sacrifice of Your Son for the sins of the world. Amen.

(Devotions from "My Daily Devotion" by Dr. Stephen J. Carter, copyright 1988 CPH. All Rights Reserved. No part of this publication may be printed, reproduced, stored in a retrieval system, or transmitted, in any form or by any means, electronic, mechanical, photocopying, recording or otherwise, without prior written permission of Concordia Publishing House. For ordering information, please contact CPH at 800-325-3040 or visit www.cph.org.)

Today's Bible Readings: Jeremiah 3-5 Acts 27:1-26
To Download Devotion MP3 to your computer, right click here and select "Save Link As" or "Save Target As" or "Download Linked File As"