"A Key to Miracles: Accepting His Authority"
---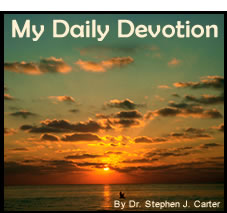 The centurion replied …"But just say the word and my servant will be healed. For I myself am a man under authority." Matthew 8:8-9
A Roman centurion comes to Jesus at Capernaum on behalf of his servant who suffers paralysis at home. Jesus offers to go with him and heal his servant. The centurion has demonstrated a genuine compassion. He cares but realizes that he needs outside help, from Jesus.

Now comes the remarkable part of the story. The centurion tells Jesus that he is not worthy to have Jesus come under his roof and adds, "But just say the word, and my servant will be healed." He explains that he is under authority and has soldiers under him to whom he can issue orders. In effect the centurion is saying, "I believe that You, Jesus, have authority to speak the word and heal my servant. I accept Your authority." He then obeys by accepting Jesus' word and returning home to a healed servant.

How often we challenge Jesus' authority like the scribes and Pharisees. We value our own authority over others but question our obedience to Him. Consequently, we also doubt His Word. Then we wonder why we seem to be ineffective Christians.

The key to miracles – accepting His authority. Jesus Christ accepted the Father's authority and lived as a servant. He exercised that authority by reaching out to others. He preached with authority, cast out demons, stilled the storm, and defeated Satan on the cross by His humble obedience.

Jesus likewise healed us, His servants, by paying for our sins, and now He empowers us to trust and obey Him. We accept His authority in Word and sacrament. We help those under our care. We live effective Christian lives as instruments of God's miraculous power. We accept both His timing and His authority as we tell the world about Jesus Christ, our Savior and Lord!

PRAYER: Lord, help us to accept Your authority in our lives. Amen.

(Devotions from "My Daily Devotion" by Dr. Stephen J. Carter, copyright 1988 CPH. All Rights Reserved. No part of this publication may be printed, reproduced, stored in a retrieval system, or transmitted, in any form or by any means, electronic, mechanical, photocopying, recording or otherwise, without prior written permission of Concordia Publishing House. Permission is granted for one-time emailing of this link to a friend. For ordering information, please contact CPH at 800-325-3040 or visit www.cph.org.)

Today's Bible Readings: Isaiah 28-29 Romans 1
To Download Devotion MP3 to your computer, right click here and select "Save Link As" or "Save Target As" or "Download Linked File As"