"Aging: Problems of Growing Old"
---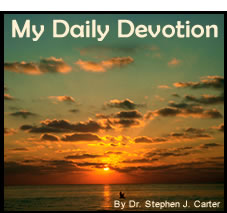 Remember your Creator in the days of your youth, before the days of trouble come and the years approach when you will say, "I find no pleasure in them." Ecclesiastes 12:1
America is aging. Many glowing words can be spoken about retirement, travel, leisure time, and enjoying the fruits of our labor. The fact remains, however, that old age brings many problems as the body deteriorates. Who has not felt the pain of a loved one suffering physical or mental torment as the result of the aging process?

The writer of Ecclesiastes describes the inevitable process of aging in a grim, poetic fashion, demonstrating that everything is vanity. He labels old age as "the days of trouble." He writes, "When the keepers of the house tremble, and the strong men stoop [formerly muscular arms now weak and trembling, strong legs now stooped and gnarled], when the grinders cease because they are few [loss of teeth], and those looking through the windows grow dim [eyesight failing]; when the doors to the street are closed and the sound of grinding fades [loss of hearing]; when men rise up at the sound of birds, but all their songs grow faint [inability to sleep and poor hearing]; when men are afraid of heights and of dangers in the streets … Then man goes to his eternal home and mourners go about the streets" (Ecclesiastes 12:3-5). Pessimistic, but also realistic. We can make use of medicine, diet, and exercise, and wear eyeglasses and hearing aids, but we cannot stop the onslaught of aging.

Our problems remind us of our need for God. He wants us to trust Him for each day's problems. He has saved us by the suffering and death of Jesus on the cross. We can remember our Creator, not only in the days of our youth but also as we grow older. And we know that the deterioration and decay of our bodies will be followed by the resurrection to eternal life, where "there will be no more death or mourning or crying or pain, for the old order of things has passed away" (Revelation 21:4).

PRAYER: Dear Jesus, in Your mercy take us to eternal rest with You. Amen.

(Devotions from "My Daily Devotion" by Dr. Stephen J. Carter, copyright 1988 CPH. All Rights Reserved. No part of this publication may be printed, reproduced, stored in a retrieval system, or transmitted, in any form or by any means, electronic, mechanical, photocopying, recording or otherwise, without prior written permission of Concordia Publishing House. Permission is granted for one-time emailing of this link to a friend. For ordering information, please contact CPH at 800-325-3040 or visit www.cph.org.)

Today's Bible Readings: Isaiah 11-13 Ephesians 2
To Download Devotion MP3 to your computer, right click here and select "Save Link As" or "Save Target As" or "Download Linked File As"