"Aging: Prospects for Long Life"
---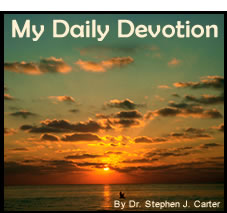 "With long life will I satisfy him and show him My salvation." Psalm 91:16
America is growing older. As the postwar baby boomers age, the population is steadily turning gray. Because of public health and medical advances, people live longer. Our society is changing as a result. Work, leisure, housing, finance, advertising, health, education, and religion – all are experiencing the impact of the aging of America.

According to God's Word, what are the prospects for long life? The Scriptures seems to link long life with a vital relationship to God. The psalmist says of the God-fearing person: "With long life will I satisfy him and show Him my salvation." Of the righteous the psalmist says: "They will still bear fruit in old age, they will stay fresh and green" (Psalm 92:14). According to Proverbs 10:27, "The fear of the LORD adds length to life." God seems to promise long life to those who trust in Him. That long life includes both quantity and quality. "Gray hair is a crown of splendor; it is attained by a righteous life" (Proverbs 16:31). Only God makes joyful long life possible.

How do you face the aging process? Do you anticipate problems in your old age? Or do you picture long years of high-quality life? Only God knows your future. He alone can grant the prosperity of long life and joyful years. He sent His Son to die for you so that you might live for Him now and with Him eternally in heaven. He invites you to call upon His name and rest in His shadow. He promises you long life and salvation.

PRAYER: O Lord, thank You for sending Your Son to die for me so that I might live for You now and with You eternally. Amen.

(Devotions from "My Daily Devotion" by Dr. Stephen J. Carter, copyright 1988 CPH. All Rights Reserved. No part of this publication may be printed, reproduced, stored in a retrieval system, or transmitted in any form or by any means, electronic, mechanical, photocopying, recording or otherwise, without prior written permission of Concordia Publishing House. Permission is granted for one-time emailing of this link to a friend. For ordering information, please contact CPH at 800-325-3040 or visit www.cph.org.)

Today's Bible Readings: Isaiah 9-10 Ephesians 1
To Download Devotion MP3 to your computer, right click here and select "Save Link As" or "Save Target As" or "Download Linked File As"