"Bodies Offered as Living Sacrifices"
---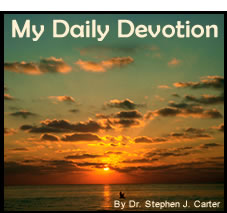 Therefore, I urge you, brothers, in view of God's mercy, to offer your bodies as living sacrifices. Romans 12:1
Today people are encouraged to donate organs of their body at the time of death for use in organ transplants. A heart, a kidney, or a liver can bring new life to a seriously ill person.

Saint Paul in Romans 12 urges the early Christians to offer their bodies as living sacrifices. He is asking them to commit themselves totally – body, mind, and spirit – to the service of Christ, which he calls a "spiritual act of worship." In many respects a living sacrifice requires much more than a sacrifice of body organs at the time of death. A living sacrifice means daily commitment. Not always or even usually dramatic. Sometimes dull and routine. Time-consuming. Unpopular at times. Often unnoticed. Contrary to human nature. Living sacrifices demand more than we can possibly give on our own power.

That's why Paul makes this a Gospel appeal: "…in view of God's mercy." Paul has described God's mercy in the 11 glorious chapters of Romans preceding this text. He is "not ashamed of the Gospel" (Romans 1:16). He faces the ugly reality of sin and the Law which condemns the whole human race, but rejoices in God's free "gift of … eternal life in Christ Jesus our Lord" (Romans 6:23). Jesus presented His body as a living sacrifice in perfect obedience to the Law. He then went to the cross and sacrificed Himself in payment for the world's sin.

In view of this mercy of God, Paul urges us to offer our bodies – ourselves – as living sacrifices. Forgiven and empowered by the Gospel, we freely and joyfully give ourselves to the Lord. We love, care, give, share, witness, and obey in view of God's mercy. Falling short, we repent and receive Christ's forgiveness; then we offer our bodies again as living sacrifices.

PRAYER: Dear Lord, based on Your sacrifice of mercy, help us to offer ourselves as living sacrifices each day. Amen.

(Devotions from "My Daily Devotion" by Dr. Stephen J. Carter, copyright 1988 CPH. All Rights Reserved. No part of this publication may be printed, reproduced, stored in a retrieval system, or transmitted, in any form or by any means, electronic, mechanical, photocopying, recording or otherwise, without prior written permission of Concordia Publishing House. Permission is granted for one-time emailing of this link to a friend. For ordering information, please contact CPH at 800-325-3040 or visit www.cph.org.)

Today's Bible Readings: 2 Chronicles 22 Joel 1 2 Corinthians 9
To Download Devotion MP3 to your computer, right click here and select "Save Link As" or "Save Target As" or "Download Linked File As"