"Winter and Spring"
---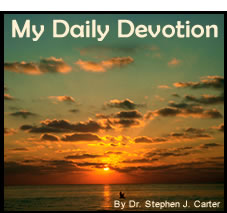 Do your best to get here before winter. 2 Timothy 4:21
Of all the seasons, winter seems the most threatening. While snow can create a winter wonderland and winter sports enthusiasts love skiing, skating, sledding, and snowmobiling, winter nevertheless suggests cold, darkness, and death. Paul writes to Timothy and asks him to "do your best to get here before winter." He also wants Timothy to bring the cloak he left with Carpus at Troas.

Winter reminds us that we will all die, even as leaves wither and fall and green grass grows brown. We rejoice that Jesus Christ died for us. We rejoice that in winter we have always with us the warmth of God's love and that of His people gathered around Word and sacraments.

Spring follows winter. In describing the beautiful relationship between lovers, the beloved exclaims "See the winter is past; the rains are over and gone. Flowers appear on the earth; the season of singing has come, the cooing of doves is heard in our land" (Song of Songs 2:11-12). Winter is bleak. Spring is glorious. Nature comes alive with buds, blossoms, and leaves. Warmth and gentle winds return. Poets wax eloquent. God showers us with His love.

Because spring gives way to summer, summer to fall, and fall to winter, we cannot base our eternal hope on the beauty of spring. But we can anchor our hope on the resurrection of Jesus Christ from the dead, an event which occurred in springtime. Jesus Christ conquered death for us. His death was all-sufficient for our salvation, His life guaranteeing eternal life for those who believe in Him as Savior.

Thank God for the seasons! As we move through life from the springtime of youth, the summer of maturity, and the autumn of aging to the winter of death, we rejoice in the constant presence of the crucified and risen Christ.

PRAYER: Thank You, Lord God, for giving us the seasons. As we proceed through the seasons of life, we thank You for the presence of our crucified and risen Savior, Jesus.
Amen.

(Devotions from "My Daily Devotion" by Dr. Stephen J. Carter, copyright 1988 CPH. All Rights Reserved. No part of this publication may be printed, reproduced, stored in a retrieval system, or transmitted, in any form or by any means, electronic, mechanical, photocopying, recording or otherwise, without prior written permission of Concordia Publishing House. Permission is granted for one-time emailing of this link to a friend. For ordering information, please contact CPH at 800-325-3040 or visit www.cph.org.)

Today's Bible Readings: 1 Chronicles 26-27 1 Corinthians 15:1-28
To Download Devotion MP3 to your computer, right click here and select "Save Link As" or "Save Target As" or "Download Linked File As"