"Fireworks or Handiwork?"
---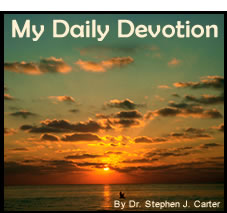 The heavens declare the glory of God; the skies proclaim the work of His hands. Psalm 19:1
Fireworks go hand in hand with the fourth of July. Large fireworks displays bring people flocking to parks, city squares, and drive-in theaters. Gigantic firework shows fill the sky in large cities and at major theme parks. Sitting and watching an unfolding fireworks show from a blanket, lawn chair, or bleacher with thousands of spectators elicits aw-inspired oohs and aahs of appreciation as one burst of rockets follows another – towering Roman candles, multiple explosions of many-colored starbursts, pinwheels, and trailing comet tails, Everything breaks loose in a spectacular finale, with the sky full of reds, greens, blues, and golds. But the spectacle is short-lived, and life goes on as usual.

Our text and our Bible reading speak of something far more spectacular and enduring than the most dazzling fireworks – the handiwork of God. The heavens and all of creation provide a permanent display of the power and love of Almighty God – the sun traveling across the sky daily, the moon and the stars, the clouds as God's chariot, the winds as His messengers, springs pouring water into ravines, birds nesting by the waters and singing among the branches of well-watered trees.

We stand in awe of God's spectacular display – the mountains, the plains, the rivers, the oceans, the sky with its infinite stars, and the seashore with unlimited grains of sand. We look with new eyes of wonder. Instead of taking this world for granted and thinking only of ourselves, we realize that God's handiwork surpasses everything made by human hands. We praise the God who not only created the world but sent His own Son to die on the cross and to bring about a new creation of forgiven humanity.

PRAYER: O Lord, may I continue to sing Your praises as long as I live. May my devotion and meditation be pleasing to You. Amen.

(Devotions from "My Daily Devotion" by Dr. Stephen J. Carter, copyright 1988 CPH. All Rights Reserved. No part of this publication may be printed, reproduced, stored in a retrieval system, or transmitted, in any form or by any means, electronic, mechanical, photocopying, recording or otherwise, without prior written permission of Concordia Publishing House. Permission is granted for one-time emailing of this link to a friend. For ordering information, please contact CPH at 800-325-3040 or visit www.cph.org.)

Today's Bible Readings: 1 Kings 19-20 Acts 13:26-52
To Download Devotion MP3 to your computer, right click here and select "Save Link As" or "Save Target As" or "Download Linked File As"