"Moving"
---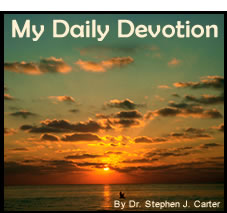 By faith Abraham, when called to go to a place he would later receive as his inheritance obeyed and went, even though he did not know where he was going. Hebrews 11:8
Oh, the headaches of moving to a new home! A house to sell. Endless house showings, with a scurry each time to make the home presentable. Moving arrangements, complete with sorting, garage sales, packing, and leaving. A house to purchase in the new community. Thousands of little details concerning utilities, doctors, services, church and school choices, and adjustment to a new job. Not to mention the emotional turmoil of leaving good friends and reestablishing roots! And yet God leads us into new situations as part of His plan for our lives.

God similarly came to Abraham with a call to leave his homeland and travel long miles to a promised land. God was establishing special people who would carry out His promises for the world. Out of that special nation would come the Messiah, the Savior of the world.

No doubt Abraham must have faced major obstacles and the wrenching experience of leaving his homeland. Nevertheless, the writer to the Hebrews tells us, "By faith Abraham … obeyed and went, even though he did not know where he was going." He lived in tents as did Isaac and Jacob, and "was looking forward to the city with foundations, whose architect and builder is God" (Hebrews 11:10).

We gain a new perspective on moving. God calls us to live for Him in a new land. By faith we obey. His promise, fulfilled in Christ's death and resurrection, stands sure for us. We live as pilgrims in this world and will someday experience the joys of living in the heavenly "city with foundations, whose architect and builder is God."

PRAYER: Dear Lord Jesus, help me to live for You in this world so that one day I may live with You in heaven. Amen.

(Devotions from "My Daily Devotion" by Dr. Stephen J. Carter, copyright 1988 CPH. All Rights Reserved. No part of this publication may be printed, reproduced, stored in a retrieval system, or transmitted, in any form or by any means, electronic, mechanical, photocopying, recording or otherwise, without prior written permission of Concordia Publishing House. Permission is granted for one-time emailing of this link to a friend. For ordering information, please contact CPH at 800-325-3040 or visit www.cph.org.)

Today's Bible Readings: Ecclesiastes 10-12 Acts 10:24-48
To Download Devotion MP3 to your computer, right click here and select "Save Link As" or "Save Target As" or "Download Linked File As"