"Cold Logic"
---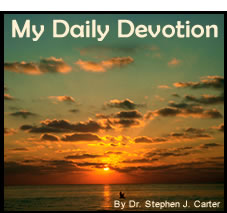 He who answers before listening – that is his folly and his shame. Proverbs 18:13
A final communication barrier deals with people according to cold logic and a clinical approach. A wife comments sadly, "I don't feel free to talk to him any more. When I come with my problems, he is always giving me a quick answer that makes me feel stupid. I feel frustrated because he tries to be so logical and rational about everything. When he does listen, I think he is trying to play psychiatrist, and I serve as an interesting subject for analysis."

Even when we desire to help, quick answers, easy advice, and cold logic make the other person feel unimportant and uncared-for. Often we use logic to avoid listening to the deeper feelings of our spouse. We remain detached and uninvolved. Proverbs tells us: "He who answers before listening – that is his folly and his shame." We fail to listen empathetically and speak caringly.

Communication barriers abound – surface talk, nagging, the silent treatment, full-scale war, empty flattery, and cold logic. At root, selfishness, jealousy, resentment, and indifference. We confess our sins toward family members and others whom we love. Paul states the goal of good communication: "Do not let any unwholesome talk come out of your mouths, but only what is helpful for building others up according to their needs, that it may benefit those who listen" (Ephesians 4:29). Wholesome talk. Building others up. According to their needs. His words of life, of salvation through faith in Jesus Christ, of forgiveness, of healing. His words spoken to us, received in the water, the bread and the wine. His words spoken through us to the family because we have listened with love. Communication barriers broken down.

PRAYER: Dear Lord, thank You for communicating with us through Your death and resurrection. Give us wholesome words to build up those in need. Amen.

(Devotions from "My Daily Devotion" by Dr. Stephen J. Carter, copyright 1988 CPH. All Rights Reserved. No part of this publication may be printed, reproduced, stored in a retrieval system, or transmitted, in any form or by any means, electronic, mechanical, photocopying, recording or otherwise, without prior written permission of Concordia Publishing House. Permission is granted for one time emailing of this link to a friend. For ordering information, please contact CPH at 800-325-3040 or visit www.cph.org.)

Today's Bible Readings: 1 Kings 5-7 Acts 7:44-60
To Download Devotion MP3 to your computer, right click here and select "Save Link As" or "Save Target As" or "Download Linked File As"