"Praising with Full Orchestra"
---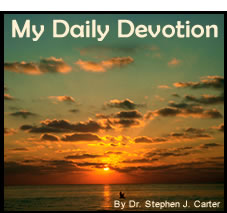 So the Levites stood ready with David's instruments, and the priests with their trumpets. 2 Chronicles 29:26
The last few days we have been looking at musical imagery in the Scriptures. Because the Lord is our Song, we sing a new song unto the Lord with our lives. Together as God's people we sound the trumpets, clash the cymbals, and pluck our harps in praise to the triune God – Father, Son, and Holy Ghost.

The Scripture text from 2 Chronicles describes praising God with full orchestra: "So the Levites stood ready with David's instruments, and the priests with their trumpets." Judah had lived wickedly under Ahaz, neglecting the temple and following false gods. When Hezekiah becomes king, he grieves over Judah's sin and orders temple repair. Now all is ready in the restored temple for a joyful celebration. Cymbals, harps, lyres, and trumpets stand ready for use by the Levites and priests. A burnt offering is presented to the Lord, followed by singing and praising God with full orchestra. God's people rededicate themselves to His service.

We recognize our neglect of worship and following after the false gods of secularism, materialism, and self-idolatry. Convicted of our sin, we work to restore true worship. Aware of God's Son going to Calvary for us and earning full forgiveness, we stand ready to praise Him each day. Singing and accompanied by a full orchestra, we worship Him as our Savior. We join with the psalmist in unfettered praise: "Praise Him with the sounding of the trumpet, praise Him with the harp and lyre, praise Him with tambourine and dancing, praise Him with the strings and flute, praise Him with the clash of cymbals, praise Him with resounding cymbals. Let everything that has breath praise the LORD. Praise the LORD" (Psalm 150:3-6).

PRAYER: O Lord, help me to praise You in thankfulness for Your sacrifice for my sins. Amen.

(Devotions from "My Daily Devotion" by Dr. Stephen J. Carter, copyright 1988 CPH. All Rights Reserved. No part of this publication may be printed, reproduced, stored in a retrieval system, or transmitted, in any form or by any means, electronic, mechanical, photocopying, recording or otherwise, without prior written permission of Concordia Publishing House. For ordering information, please contact CPH at 800-325-3040 or visit www.cph.org.)

Today's Bible Readings: Psalms 39-41 John 12:27-50
To Download Devotion MP3 to your computer, right click here and select "Save Link As" or "Save Target As" or "Download Linked File As"