"Elijah: Self-Pitying Fugitive"
---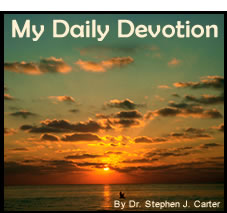 Elijah was afraid and ran for his life … "I have had enough, LORD," he said. "Take my life; I am no better than my ancestors." 1 Kings 19:3,4
Today we see another side of Elijah. Though a bold spokesman of God on Mount Carmel, we find him running for his life. Threatened by Ahab and Jezebel, he reaches Beersheba, sits down under a broom tree, and wants to die. He engages in self-pity and despair. "I have been very zealous for the LORD God almighty. The Israelites have rejected Your covenant, broken down Your altars, and put Your prophets to death with the sword. I am the only one left, and now they are trying to kill me too" (1 Kings 19:10).

Can you relate to Elijah? We, too, have times of victory when God seems so real and so powerful. But then come the discouraging moments when we feel surrounded by skeptics, cut off from believers, and scorned for our Christian commitment. Like Elijah we run away and wallow in self-pity. Lonely, afraid, discouraged, and depressed, we desperately need help.

God helped Elijah, but not in the way he expected. Instead of soothing him and reinforcing his self-pity, God takes him to the holy mount and speaks to him with "a gentle whisper" (1 Kings 19:12). God's Word restores Elijah. He receives instructions for his ongoing ministry but is also assured that he is not alone in Israel. There are still 7,000 who have not gone over to Baal, and Elijah will have Elisha, his successor, to work with him. Elijah receives refreshment for ministry.

God also helps us. He doesn't encourage our self-pitying. He speaks also to us with the gentle whisper of His Word. He reminds us that the Savior has already come and endured the loneliness and rejection of death on a cross for us. He assures us that we are not alone but belong to the fellowship of His people gathered around Word and sacrament. Then He sends us back to serve Him each day.

PRAYER: Father, free us from our self-pity to serve You joyfully. Amen.

(Devotions from "My Daily Devotion" by Dr. Stephen J. Carter, copyright 1988 CPH. All Rights Reserved. No part of this publication may be printed, reproduced, stored in a retrieval system, or transmitted, in any form or by any means, electronic, mechanical, photocopying, recording or otherwise, without prior written permission of Concordia Publishing House. For ordering information, please contact CPH at 800-325-3040 or visit www.cph.org.)


Today's Bible Readings: 1 Samuel 24-27 Luke 23:1-25
To Download Devotion MP3 to your computer, right click here and select "Save Link As" or "Save Target As" or "Download Linked File As"