"Elijah: Bold Spokesman of God"
---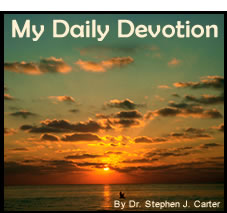 "You have abandoned the LORD's commands and have followed the Baals." 1 Kings 18:18
No backbone. Always compromising. Blending in with the world. Valid criticisms of modern Christianity. We often refuse to speak for God, to declare His unfailing Word no matter what the cost. We fail to confront abortion on demand, sexual immorality, injustice toward the have-nots, and abuse of the Word of God.

Elijah was not like that. Called by God in a wicked period of Israel's history, he accepted the challenge of being God's spokesman. Ahab and his evil wife Jezebel ruled over Israel and set up altars to Baal. But Elijah obeyed God and predicted a punishing drought. Then at the Lord's command he went to Ahab and dared to tell him the words of our text.

In a dramatic confrontation with the prophets of Baal on Mount Carmel, Elijah said to Israel, "How long will you waver between two opinions? If the LORD is God, follow Him; but if Baal is God, follow him" (1 Kings 18:21). The he called on God to light a fire on water-drenched wood. God, who had called Elijah, stood by him and brought the victory over the frantic prophets of Baal. The people cried out, "The LORD – He is God! The LORD – He is God!" (1 Kings 18:39).

Despite our weaknesses and compromise, God calls us to speak for Him. In the midst of a wicked world He sent His own dear Son as the Word made flesh. He both spoke and acted on our behalf. His sacrifice on the cross won the Father's full approval. We cry out with Israel, "The Lord – He is God. The Lord – He is God!"

And forgiven, we speak His Word – His Word of judgment against sin and evil. His Word of love and mercy for that same world. Elijah's example points us to God's victory and fortifies us as bold spokesmen of God.

PRAYER: O Lord, help me to overcome my weaknesses and be bold to proclaim, "The Lord – He is God!" Amen.

(Devotions from "My Daily Devotion" by Dr. Stephen J. Carter, copyright 1988 CPH. All Rights Reserved. No part of this publication may be printed, reproduced, stored in a retrieval system, or transmitted, in any form or by any means, electronic, mechanical, photocopying, recording or otherwise, without prior written permission of Concordia Publishing House. For ordering information, please contact CPH at 800-325-3040 or visit www.cph.org.)

Today's Bible Readings: 1 Samuel 23 Psalms 54 Psalms 63 Luke 22:47-71
To Download Devotion MP3 to your computer, right click here and select "Save Link As" or "Save Target As" or "Download Linked File As"