"A Prophet without Honor"
---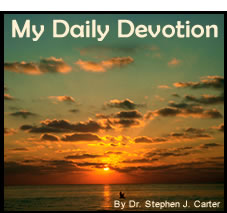 Jesus said to them, "Only in his hometown, among his relatives and in his own house is a prophet without honor." Mark 6:4
People love to honor heroes and celebrities. Astronauts. Presidents. Olympic athletes. We roll out the red carpet and strike up the brass bands.

Why then did Jesus, the Son of God and Savior of the world, receive such a cool reception in His hometown of Nazareth? He came fresh from several triumphs, stilling a tempest and raising Jairus' daughter from the dead. He taught powerfully in the synagogue. But the crowd raised serious questions about His authority. They asked, "Isn't this the carpenter? Isn't this Mary's son?" (Mark 6:3). And they took offense at Him. No red carpet. No key to the city. No brass bands. In spite of all He had done, Jesus appeared commonplace to them.

We say: "How terrible! We would have given Him a hero's welcome. We would have honored Him!" Would we? Sometimes our familiarity breeds skepticism and unbelief.

But God raised up people who honored Jesus even in His own country. John the Baptizer honored Him even to the death. The disciples, after His resurrection, obeyed and proclaimed His salvation. Paul asserted, "I resolved to know nothing while I was with you except Jesus Christ and Him crucified" (1 Corinthians 2:2). Why the difference? God changed their attitudes from dishonor to honor. He sent His Son to die and rise, worked faith in their hearts through the Word, and filled their hearts with praise.

In the same way Jesus reveals Himself to us as Savior. Sins of dishonoring Him forgiven, we honor Jesus with our lives. Sometimes we will be treated as prophets without honor, but Jesus moves us to keep on honoring Him every day.

PRAYER: Lord, help us to honor You each day. Amen.

(Devotions from "My Daily Devotion" by Dr. Stephen J. Carter, copyright 1988 CPH. All Rights Reserved. No part of this publication may be printed, reproduced, stored in a retrieval system, or transmitted, in any form or by any means, electronic, mechanical, photocopying, recording or otherwise, without prior written permission of Concordia Publishing House. For ordering information, please contact CPH at 800-325-3040 or visit www.cph.org.)

Today's Bible Readings: Psalms 52 Psalms 57 Psalms 142 Luke 22:24-46
To Download Devotion MP3 to your computer, right click here and select "Save Link As" or "Save Target As" or "Download Linked File As"