"Compassion for the Lost"
---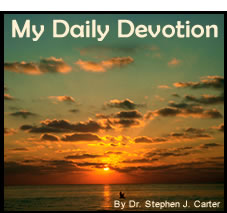 When Jesus landed and saw a large crowd, He had compassion on them, because they were like sheep without a shepherd. Mark 6:34
In the abstract we can feel compassion for lost sinners the world over. In the concrete, however, compassion comes with much greater difficulty. We lead our daily lives to meet personal needs, earn a living, and keep family together. On occasion we may respond to a mission sermon and make calls for a new adult class. But normally we don't think much about the lost. If they intrude on our comfortable lives, we may even resent them.

How different the single-minded compassion of Jesus for the lost sheep. By example He also challenged His disciples to a similar compassion. They had just returned from a successful preaching mission in the villages of Galilee. As they are reporting to Jesus, so many people crowd around them that they don't even have a chance to eat. Jesus, recognizing the need for rest, suggests that they go by boat to a quiet place. However, when they arrive they discover that multitudes have gone around the lake on foot to meet them. Does Jesus send them away until a more convenient time? No, He teaches them and later feeds the 5,000.

Compassion for the lost. Only God can fill us with it. Jesus sought us out as sheep needing a shepherd. He gave His life for us on the cross. He personally binds up our wounds and forgives. But He also places before us constantly, people who need His love and forgiveness, lost sheep. And He wants to use us to teach, feed, and heal them. How we need Jesus' compassion for the lost!

PRAYER: O Lord, grant me a large measure of Jesus' compassion for the lost. Guide me to seek them out and help them. Amen.

(Devotions from "My Daily Devotion" by Dr. Stephen J. Carter, copyright 1988, CPH. All Rights Reserved. No part of this publication may be printed, reproduced, stored in a retrieval system, or transmitted, in any form or by any means, electronic, mechanical, photocopying, recording or otherwise, without prior written permission of Concordia Publishing House. For ordering information, please contact CPH at 800-325-3040 or visit www.cph.org.)

Today's Bible Readings: Exodus 21-22 Matthew 27:51-66
To Download Devotion MP3 to your computer, right click here and select "Save Link As" or "Save Target As" or "Download Linked File As"