---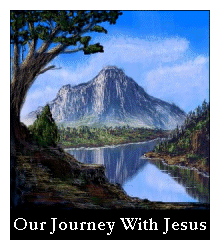 Unless you speak intelligible words … how will anyone know what you are saying? You will just be speaking into the air. (1 Corinthians 14:9).
Highway travelers enjoy pleasant motels equipped with air conditioning. This modern convenience makes for truly comfortable living as it cools, washes, and dehumidifies the air.

Human speech can be compared to an air conditioner. Candid and clear speech makes conversation much easier. It "clears the air."

But there is another kind of speech that might be described as air conditioning in reverse. Saint Paul tells the Corinthians that speaking in intelligible words is "speaking into the air." Such speech does not edify, inspire, and instruct. It only confuses the mind some more.

Then there is the kind of speech that befouls the air. This includes filthy, obscene, and profane language. Says Saint Paul, "Do not let any unwholesome talk come out of your mouths" (Ephesians 4:29).

What is talk that really washes, cleanses, and conditions the air for good? Saint Paul would have us speak what "is helpful for building others up, according to their needs, that it may benefit those who listen" (Ephesians 4:29).

Think how pure, precious, and life-giving were the words of Jesus! Truly they were words of eternal life, coming from Him who earned eternal life for us.

PRAYER: God our Father, help us to guard our tongues so that they speak good instead of evil. Bless us through Your Word and Spirit. Amen.

(Taken from "Our Journey with Jesus" (out of print), copyright 1976, International Lutheran Laymen's League.)

Today's Bible Readings: 2 Kings 19-21 Galatians 5
To Download Devotion MP3 to your computer, right click here and select "Save Link As" or "Save Target As" or "Download Linked File As"