"Surprises While Traveling"
---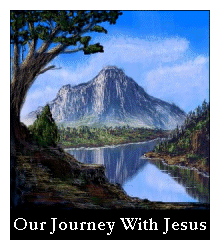 "Woman, you have great faith!" (Matthew 15:28)
C. K. Chesterton, once tried to write a play based on the idea that happiness consists of a series of surprises. If this thesis is correct, you should find happiness during your vacation or holiday trip, for along the way you will probably experience many pleasant surprises.

Jesus was once traveling in the area around Tyre and Sidon. While there He had a most pleasant experience. He found persistent faith in a Canaanite mother whose daughter was possessed by a demon. Before relieving the daughter Jesus said to the mother, "Woman, you have great faith! Your request is granted."

At another time and in another place Jesus had the pleasant surprise of again finding faith in an unexpected person – the centurion at Capernaum. Jesus said to those around Him, "I have not found anyone in Israel with such great faith" (Matthew 8:10).

Undoubtedly we too have had the pleasant surprise of meeting other Christians while vacationing and of finding strong faith in them. We may have become aware of them by certain insignias on their cars, by their extraordinary courtesy which flowed from their Christian love, or because they bowed their heads to pray in public restaurants. Such pleasant surprises add to our happiness.

But, we have had a much greater surprise: Jesus died for us while we were yet sinners and thus altogether undeserving of any consideration at all! As we rejoice in that fact, we cannot but bring pleasure to Him and to others by letting our Christian faith show by Word and in deed.

PRAYER: Lord, increase my faith and deepen my love. Let me bring happiness to You and to others by sharing Your love. Amen.

(Taken from "Our Journey with Jesus" (out of print), copyright 1976, International Lutheran Laymen's League.)

Today's Bible Readings: Amos 1-3 Acts 15:22-41
To Download Devotion MP3 to your computer, right click here and select "Save Link As" or "Save Target As" or "Download Linked File As"