---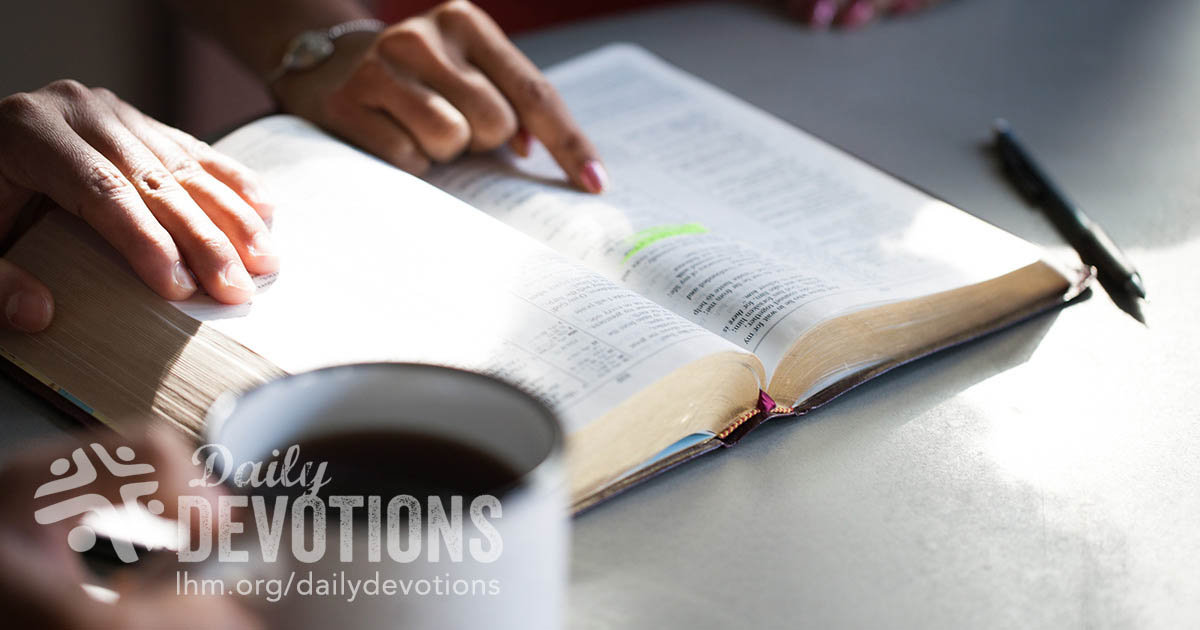 Isaiah 55:10-11 - (The Lord said) "For as the rain and the snow come down from heaven and do not return there but water the earth, making it bring forth and sprout, giving seed to the sower and bread to the eater, so shall My Word be that goes out from My mouth; it shall not return to Me empty, but it shall accomplish that which I purpose, and shall succeed in the thing for which I sent it."
The Lutheran Hour's first radio broadcast of the Gospel was in 1930. Its goal then—as it is now-was to bring Christ to the nations. Today, Speaker Rev. Dr. Mike Zeigler's weekly sermon is heard on more than 1,800 stations in North America, with 80-plus of those in Canada. The Lutheran Hour is the longest-running Christian broadcast in the world.

But that doesn't mean our radio broadcast is the only way Lutheran Hour Ministries tells the saving story of the Savior. (You can also find it at lutheranhour.org.) We also work around the world in Europe, Latin America, Asia, and Africa. In places like these, we help people who are hurting, people who often live in very desperate circumstances.

In so many locales, people are struggling—with poverty, sickness, famine, wars, and social unrest, with a world that is increasingly turning its back on those who can't help themselves. Lutheran Hour Ministries works with people like this around the globe. While our weekly radio broadcast carries the Good News of Jesus Christ over the airwaves, on the ground LHM staff and volunteers serve others right where they live.

In all these ministry efforts, we look to our text from Isaiah where the Lord promises when His Word goes out it is not going to fail. Yes, some of the seed may fall on hard ground, while some may sprout and then die, but some of it will grow and bring forth a beautiful harvest. That is our prayer at Lutheran Hour Ministries—that God will bless our labors and that His Word may go forth, bringing hope and light to those in need.

By the Holy Spirit's power, God's Word will accomplish what He intends. And it is His good and gracious Word that will continue to touch people's lives with the power of the Savior, being a light to the nations and bringing salvation to the ends of the earth.

WE PRAY: Heavenly Father, bless and protect those who share the Good News of Jesus with others, here and around the world. In Jesus' Name we pray. Amen.

From "Air Mail," a devotion from Rev. Dr. Ken Klaus, Speaker Emeritus of The Lutheran Hour

Reflection Questions:

1. Besides The Lutheran Hour broadcast, what other LHM materials do you use?

2. How does God's Word go forth and succeed in the thing for which He sent it?

3. At lhm.org you can see all the things Lutheran Hour Ministries does. What's one resource you can see passing along to someone else?

Today's Bible Readings: 1 Chronicles 1-3 1 Corinthians 6
To Download Devotion MP3 to your computer, right click here and select "Save Link As" or "Save Target As" or "Download Linked File As"