"Christ Sits at God's Right Hand"
---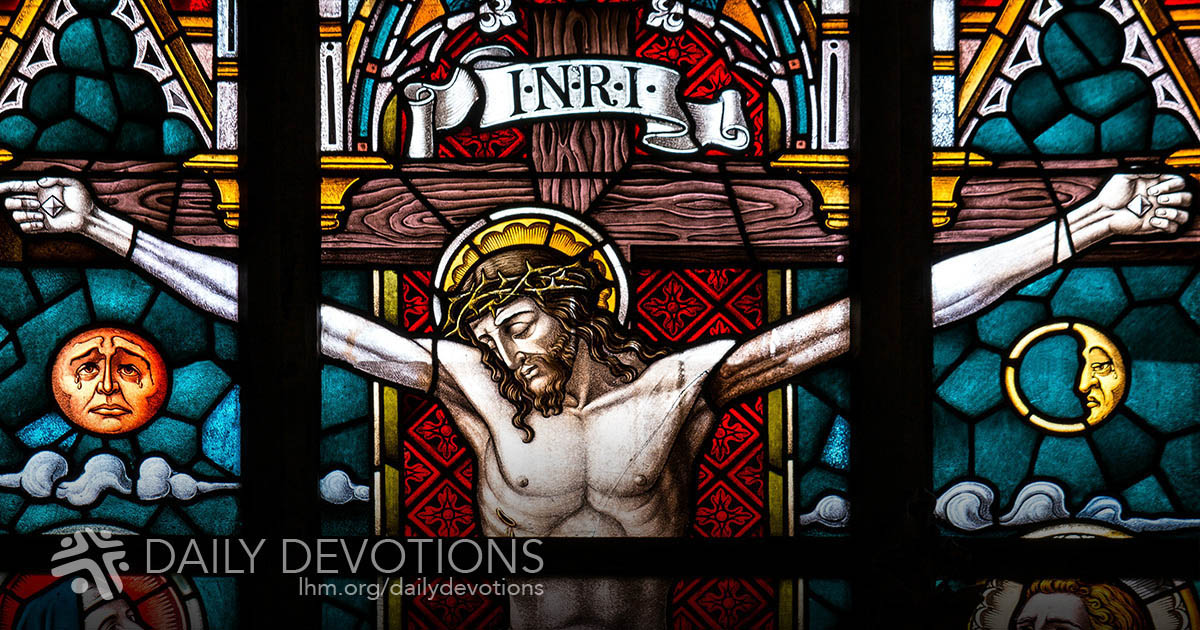 "Christ sits at God's right hand, His saving work complete, To reign till ev'ry foe will lie beneath His feet—All that the Father planned, the Son sought to fulfill, When first He said, "Lord, here am I to do Your will."

"What costly sacrifice to cover human sin! Who but Christ Jesus had the right to enter in? His blood, that sprinkled price, so we might be assured, That our inheritance in light has been secured."

As Jesus stood before the high priest and the ruling council, the Savior appeared to be caught in circumstances beyond His control. He was bound, blindfolded, and ridiculed. False witnesses brought testimony against Him. He was judged guilty of blasphemy and condemned to death.

To all outward appearances, the high priest, the council, and the guards were in charge. Yet even in those terrible events, Jesus was the one in control of the situation. The Savior had said, "I lay down My life that I may take it up again. No one takes it from Me, but I lay it down of My own accord. I have authority to lay it down, and I have authority to take it up again. This charge I have received from My Father" (John 10:17b-18).

Jesus chose to stand on trial and allowed Himself to be condemned for the sake of our salvation, but the day was coming when Jesus' opponents would see their Captive's authority. Jesus told the high priest and the council, "From now on the Son of Man shall be seated at the right hand of the power of God" (Luke 22:69). Events took place as Jesus foretold. He was sacrificed to atone for the sins of the world. He rose from the dead and ascended into heaven to reign in glory at the right hand of God, "far above all rule and authority and power and dominion, and above every name that is named, not only in this age but also in the one to come" (Ephesians 1:21).

We often picture Jesus in the humble weakness of His earthly ministry—the infant in the manger, the Savior who grew weary and hungry during His public ministry, and the Victim nailed to the cross. Yet one day we will see Jesus in exalted glory, when He returns as King of kings and Lord of lords. Until that great day, we place our trust in our risen and reigning Lord, who assures us, "All authority in heaven and on earth has been given to Me" (Matthew 28:18b). In days of fear and worry, when we wonder what the future will bring, when we are caught in circumstances that are beyond our control, we know and believe that events are never beyond Jesus' control. Jesus is Lord, and He is in charge.

WE PRAY: Lord Jesus, when I am afraid, help me to remember that all authority has been given to You. Amen.

This Daily Devotion was written by Dr. Carol Geisler. It is based on the hymn "Christ Sits at God's Right Hand," which is number 564 in the Lutheran Service Book.

Reflection Questions:

1. Life isn't always as it appears. How is this true in respect to Jesus and those who put Him on trial?

2. Why was it necessary for Jesus to die on the cross?

3. Have you ever met someone who—though they appeared to be weak—were actually very strong in some way? What was their strength?

Today's Bible Readings: Zephaniah 1-3 Acts 24
To Download Devotion MP3 to your computer, right click here and select "Save Link As" or "Save Target As" or "Download Linked File As"