---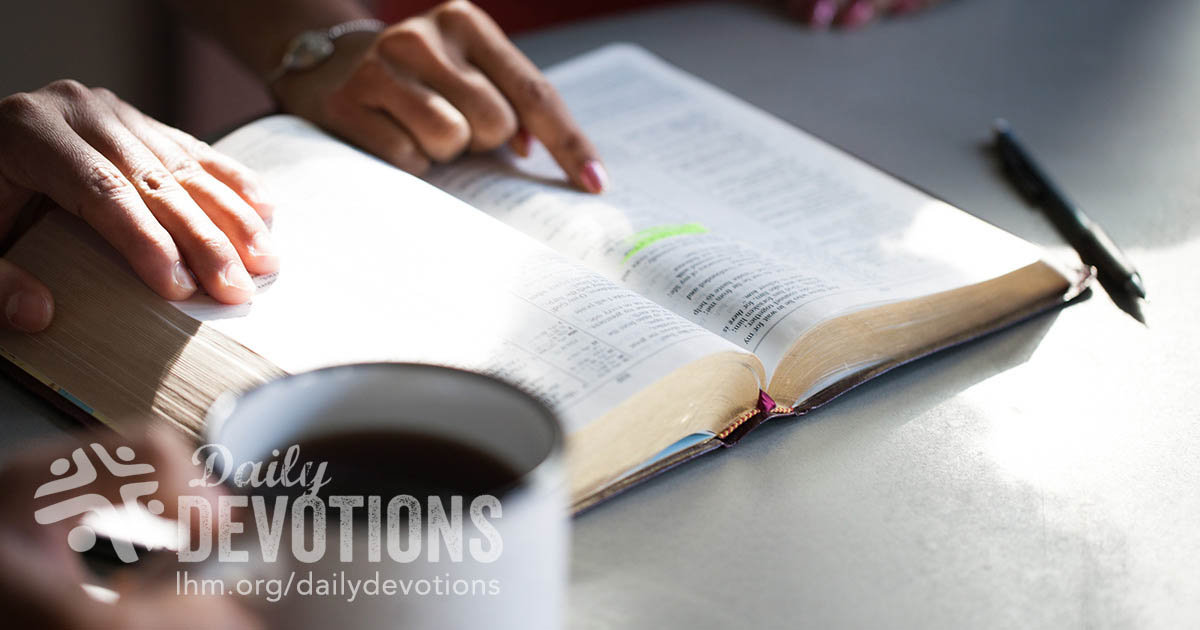 Mark 1:14-20 - Now after John was arrested, Jesus came into Galilee, proclaiming the Gospel of God, and saying, "The time is fulfilled, and the kingdom of God is at hand; repent and believe in the Gospel." Passing alongside the Sea of Galilee, He saw Simon and Andrew the brother of Simon casting a net into the sea, for they were fishermen. And Jesus said to them, "Follow Me, and I will make you become fishers of men." And immediately they left their nets and followed Him. And going on a little farther, He saw James the son of Zebedee and John his brother, who were in their boat mending the nets. And immediately He called them, and they left their father Zebedee in the boat with the hired servants and followed Him.
Note how Jesus makes discipleship personal. He met these four men at their workplace; they were professional fishermen. To these four—Simon, whom we know best as Peter, Andrew, James, and John—Jesus makes a personal contact. He invites them into a deeper relationship with Himself. The Savior wanted them to understand repentance and faith and the Good News of God, and then share it with others.

Sure, the disciples were certainly blessed to see Jesus face to face. But how do we spend time with Jesus? Now, Peter and the others talked with Jesus, walked with Him, laughed with Him. But it's not quite the same today, is it? So, how do we spend time with God? How can we too partake in a one-on-one relationship with the Almighty? The answer is when you spend time in His Word—diving in, digging deep, searching it intensely for the truths it holds. (See Psalm 119:160, 2 Timothy 3:16.)

Sadly, we see in Mark's Gospel that Peter and the others don't really get it. They don't get Jesus' message of repentant faith in the Good News. The same can be true for you and me, too. Where do we resist letting Jesus be our Lord? Where are we not repentant? Where do we trust in sight and not on faith? Against our stubborn hearts, our cry must be, "Search me, O God, and know my heart! Try me and know my thoughts! And see if there be any grievous way in me, and lead me in the way everlasting" (Psalm 139:23-24).

Do you know when the disciples finally got it? The resurrection! It was then that Peter and the disciples understood the words of Jesus, and it's the same for us today. We now have the testimony of Jesus' disciples written for our edification, pointing us to the cross and the forgiveness God has given us there. In fact, every time we engage the Bible, the Spirit of the resurrected Lord Jesus Christ is present, guiding us, working in our hearts a deeper repentance and faith in the Good News of God.

WE PRAY: Heavenly Father, lead us into Your Word and the light of Your Son Jesus. In His Name we pray. Amen.

From "Meeting Millennials Where They're At," a sermon excerpt from Rev. Dr. Dale Meyer, Speaker Emeritus of The Lutheran Hour

Reflection Questions:

1. Have you ever been picked to do a special job at work or school? What was it?

2. From what you know about Jesus' disciples, what kind of people do you think they were?

3. Why is Jesus' resurrection from the dead such a big deal for us?

Today's Bible Readings: 2 Chronicles 33-34 Acts 23:16-35
To Download Devotion MP3 to your computer, right click here and select "Save Link As" or "Save Target As" or "Download Linked File As"