---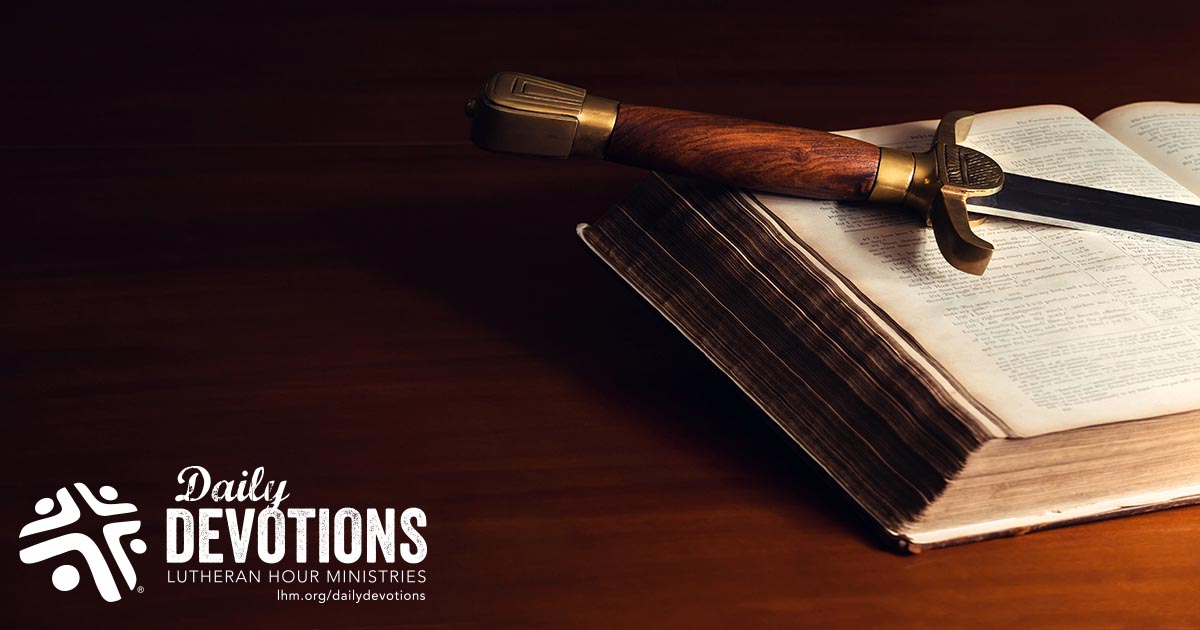 Psalm 111:3-4 - Full of splendor and majesty is His work, and His righteousness endures forever. He has caused His wondrous works to be remembered; the LORD is gracious and merciful.
Many families want to be sure that their memories are handed on to future generations. Stories and events are preserved in photographs, videos, and personal journals. Treasured family experiences are told and retold, stories with lessons of joy, hope, and strength. There is much to be learned from the past.

God has "caused His wondrous works to be remembered." He spoke through His prophets. His mighty acts and His promises were passed on by word of mouth and written down in the inspired Scriptures. Finally, when the time was right, God spoke through His Son, the Word made flesh. Jesus promised His disciples that the Holy Spirit would come to them. It would be the Spirit's task to bring to mind all that Jesus did and taught: "But the Helper, the Holy Spirit, whom the Father will send in My Name, He will teach you all things and bring to your remembrance all that I have said to you" (John 14:26).

The Holy Spirit works through the Word to bring to our remembrance what God has done. We study the sacred writings that make us "wise for salvation through faith in Christ Jesus," writings that are "profitable for teaching, for reproof, for correction, and for training in righteousness, that the man of God may be complete, equipped for every good work" (2 Timothy 3:15-17). We remember the works of God, His mighty acts throughout history, and His saving power at work in our own lives. We read and study the Scriptures so that we do not forget, and we want our children and our grandchildren to remember, too. With the psalmist we pray, "So even to old age and gray hairs, O God, do not forsake me, until I proclaim Your might to another generation, Your power to all those to come" (Psalm 71:18).

Yet even more important than our remembering is the fact that God remembers. He remembered-and kept-His ancient covenant promise to send a Savior. Our crucified, risen, and exalted Lord also made a promise: "For this is the will of My Father, that everyone who looks on the Son and believes in Him should have eternal life, and I will raise him up on the last day" (John 6:40). It is a promise that our Lord will remember. It is a promise that He will keep.

God has given us His Word and Spirit, and that Word testifies to our Savior: "These are written so that you may believe that Jesus is the Christ, the Son of God, and that by believing you may have life in His Name" (John 20:31). The Holy Spirit, at work in the Word, brings to mind all that God has done for us. Why is it so important to remember the wondrous works of God? The psalmist gives us the answer: "The LORD is gracious and merciful." That is something we must never forget!

WE PRAY: Lord God, I remember Your mighty works. Help me by Your Spirit to tell others about Your grace and mercy. Amen.

This Daily Devotion was written by Dr. Carol Geisler.

Reflection Questions:

1. What are some ways that God has "caused His wondrous works to be remembered"?

2. Do you have a sense of the Holy Spirit working in your life? Can you share how this is so?

3. When has remembering something in the Bible been of great value to you?

Today's Bible Readings: Isaiah 56-58 Romans 11:1-18
To Download Devotion MP3 to your computer, right click here and select "Save Link As" or "Save Target As" or "Download Linked File As"