"Sacrifices"
---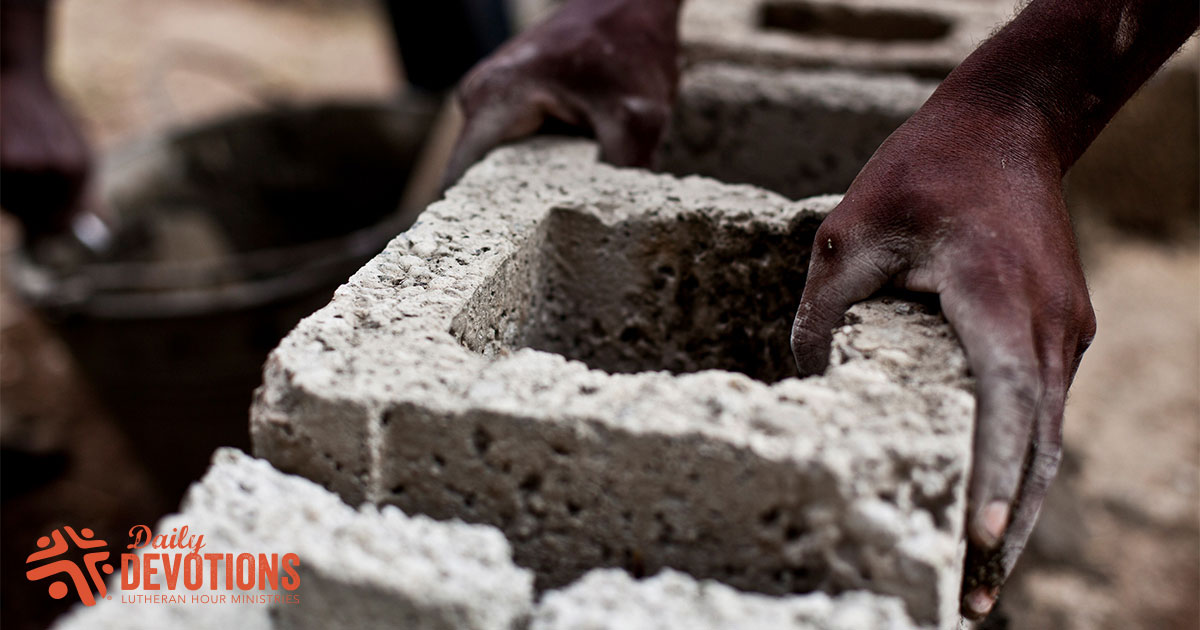 Psalm 50:12-15 - If I were hungry, I would not tell you, for the world and its fullness are Mine. Do I eat the flesh of bulls or drink the blood of goats? Offer to God a sacrifice of thanksgiving, and perform your vows to the Most High, and call upon Me in the day of trouble; I will deliver you, and you shall glorify Me.
God gave the Israelites precise details concerning the sacrifices and offerings He required of them. He told them the kinds of animals or birds that were acceptable and just how the various creatures were to be offered on the altar. The sacrifices were given to atone for the sins of the people. God said, "The life of the flesh is in the blood, and I have given it for you on the altar to make atonement for your souls, for it is the blood that makes atonement by the life" (Leviticus 17:11). This is what He wanted His people to do, yet in our psalm God seems to reject those detailed sacrifices and asks, "Do I eat the flesh of bulls or drink the blood of goats?"

In the same psalm, God explains, "Not for your sacrifices do I rebuke you" (Psalm 50:8). The people of Israel continually offered the required sacrifices. If the sacrifices were correctly done, then what was missing? What does God expect? He desires obedience, grateful praise, and trust in His promises as the ever-present help and Savior of His people. Yet He asks what we, as sinners, cannot give. We do not obey His Word and will as we should. We are often ungrateful for His gifts and we place our trust in our own abilities rather than in our Lord. Death is the penalty we deserve for our sins. Only a blood sacrifice can atone for sin, as the writer to the Hebrews explains, "Without the shedding of blood there is no forgiveness of sins" (Hebrews 9:22b).

Those carefully detailed Old Testament sacrifices pointed ahead to the one perfect sacrifice of the Lamb of God, Jesus our Lord. God sent His Son to be our Savior and "we have been sanctified through the offering of the body of Jesus Christ once for all" (Hebrews 10:10b). We are sanctified, that is, made righteous in the sight of God, because Jesus suffered and died on the cross, shedding His lifeblood to atone for the sins of the world. On the first Easter morning, Jesus, the perfect Lamb of sacrifice, was raised up in triumph over death.

We are united to Jesus in Baptism, buried with Him and raised to new life. Redeemed and forgiven, we are "living stones," built up in the Holy Spirit "as a spiritual house, to be a holy priesthood, to offer spiritual sacrifices acceptable to God through Jesus Christ" (1 Peter 2:5). As God's holy priests, we offer to Him the spiritual sacrifices of prayer and praise, of trust and thanksgiving, daily sacrifices that glorify our God and Savior.

WE PRAY: Almighty God, accept my grateful prayers and praise in Jesus' Name. Amen.

This Daily Devotion was written by Dr. Carol Geisler.

Reflection Questions:

1. Have you ever made a sacrifice that wasn't received with the gratefulness you expected?

2. Why did God give such specific instructions on the sacrifices that were pleasing to Him?

3. How did Old Testament sacrifices offered for the people's sins point to Jesus and His sacrifice?

Today's Bible Readings: 1 Chronicles 13-15 1 Corinthians 9
To Download Devotion MP3 to your computer, right click here and select "Save Link As" or "Save Target As" or "Download Linked File As"