"His Holy Hill"
---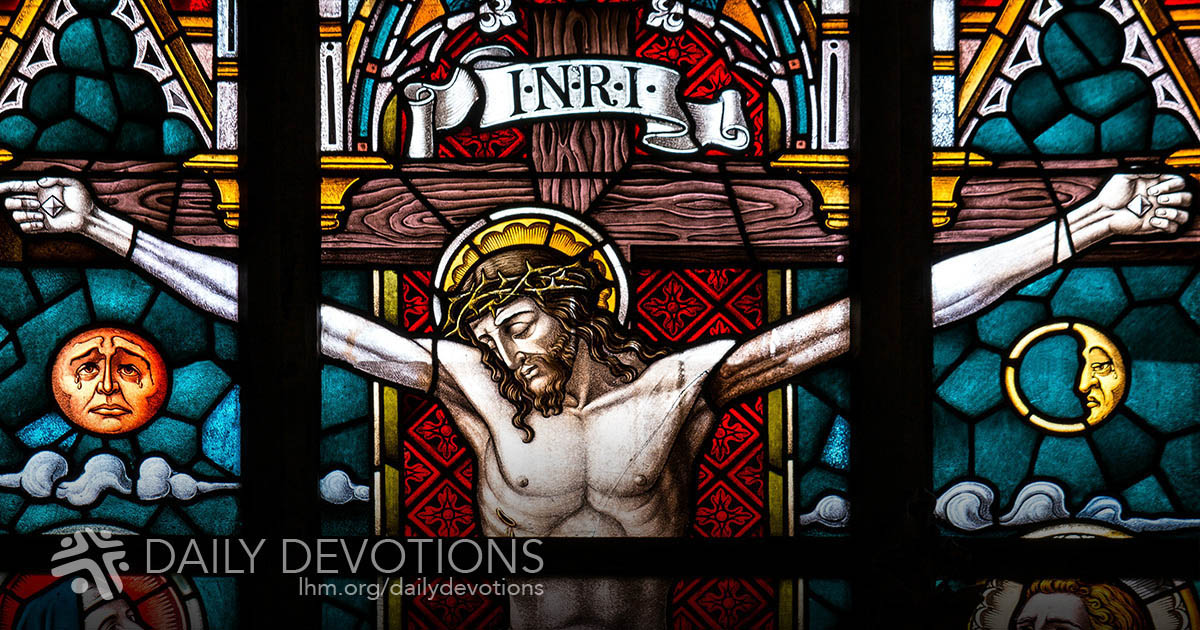 Psalm 3:2-4 - Many are saying of my soul, "There is no salvation for him in God." But You, O LORD, are a shield about me, my glory, and the lifter of my head. I cried aloud to the LORD, and He answered me from His holy hill.
"There is no salvation for him in God." We may have heard similar comments in our culture today. Unbelievers may ridicule our faith as useless. From their point of view, our beliefs are merely a collection of outdated rules and myths. The Christian faith is thought to be just another religion among many. Our worship of Jesus alone as the only way of salvation is thought by some people to be "true for us" but not necessarily true for them. Christians may even be accused of "hate speech" if they witness to our Lord or speak of God's design for marriage and life.

We want to be lights of the world, as Jesus has called us to be. We respect the beliefs of others and seek to witness in gentle, winning ways, yet we should not be surprised if we are hated. Jesus warned us of what lay ahead: "If the world hates you, know that it has hated Me before it hated you" (John 15:18). Jesus was hated and rejected by many of the people He came to save. He was betrayed and arrested. During His trial, Jesus was mocked as a false king. His true claim to be the Messiah and the Son of God was condemned as blasphemy. The hatred and ridicule of His enemies followed the Savior to the cross. The notice posted of His "crime" called Him "The King of the Jews" to mock His teaching about the kingdom of God. His enemies said there was no salvation for Him in God. As He hung on the cross, they taunted Him, "He trusts in God; let God deliver Him now, if He desires Him. For He said, 'I am the Son of God'" (Matthew 27:43). They mocked His ability to save: "He saved others; He cannot save Himself. He is the King of Israel; let Him come down now from the cross, and we will believe in Him" (Matthew 27:42).

The Son of God did not come down from the cross. He did not save Himself. "He saved others." He saved us through His redeeming death and victorious resurrection. Through Christ our Lord, there is salvation for us in God. We pray for our brothers and sisters around the world who are persecuted because of their faith. We pray that we, with them, will be faithful in our witness to Jesus because the Lord is our shield and our glory. God our Savior lifts our heads. Through His Spirit, we have confidence in the face of the world's hatred. There is salvation for us in God. On a hill we call Mount Calvary, the Son of God laid down His life to atone for the sins of the world. God has answered from His holy hill.

WE PRAY: Lord, strengthen those who face persecution for the sake of Your Name. Keep all who trust in You steadfast in faith. Amen.

This Daily Devotion was written by Dr. Carol Geisler.

Reflection Questions:

1. People saying the Bible is full of outdated myths and ancient stories is nothing new. How can talking about what Jesus did for us be helpful here?

2. Why does society seem to be indifferent or anti-God in so many ways?

3. How can we be a light to the world even when people reject our verbal witness about Jesus?

Today's Bible Readings: Proverbs 8-9 John 21
To Download Devotion MP3 to your computer, right click here and select "Save Link As" or "Save Target As" or "Download Linked File As"