"KING OF THE JEWS"
---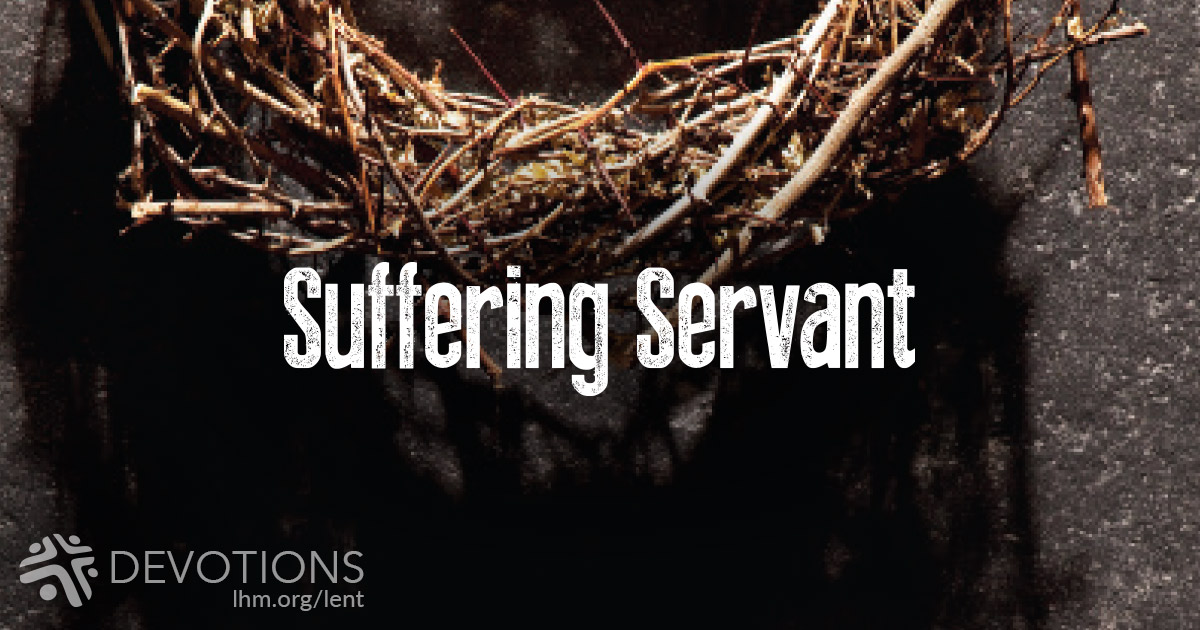 And they cast lots to divide His garments. And the people stood by, watching, but the rulers scoffed at Him, saying, "He saved others; let Him save Himself, if He is the Christ of God, His Chosen One!" The soldiers also mocked Him, coming up and offering Him sour wine and saying, "If You are the King of the Jews, save Yourself!" There was also an inscription over Him, "This is the King of the Jews." (Luke 23:34b-38)
Look at Him hanging there—naked, beaten, covered in blood. Look at the nails in His hands and feet. His crown is made of thorns, and His throne is a cross. The men of His court are dying criminals. What kind of a king is this?

Most people would say, "Not a very effective one." As the rulers put it, "He saved others; why can't He save Himself?" Where's the power and glory now, Jesus? Why can't You get down off that cross?

They didn't know that Jesus' weakness was His power, at that moment. His suffering was no accident; it was God's design to save us all. Even as they mocked Him, Jesus was working; He was working as hard as He had ever worked in His life, to break the power of sin, death, and the devil, and set us all free.

That is what a king is for—to save His people. The prophet Zephaniah tells us what Jesus is doing: "The Lord has taken away the judgments against you; He has cleared away your enemies. The King of Israel, the Lord, is in your midst; you shall never again fear evil" (Zephaniah 3:15).

This is the King of the Jews, the Lord, in our midst—our crucified and risen Savior, Jesus.

THE PRAYER: There is no one like You, Lord. Thank You, Father, for giving us Jesus as our King. Amen.

Reflection Questions:

* What makes a good king?

* How does Jesus go beyond being simply a good king?

* Why do you think the Lord chose this sort of death for Himself, and not something else?

Lenten Devotions were written by Dr. Kari Vo.

Today's Bible Readings: Joshua 19-21 Luke 11:29-54
To Download Devotion MP3 to your computer, right click here and select "Save Link As" or "Save Target As" or "Download Linked File As"