"HEALING FOR AN ENEMY"
---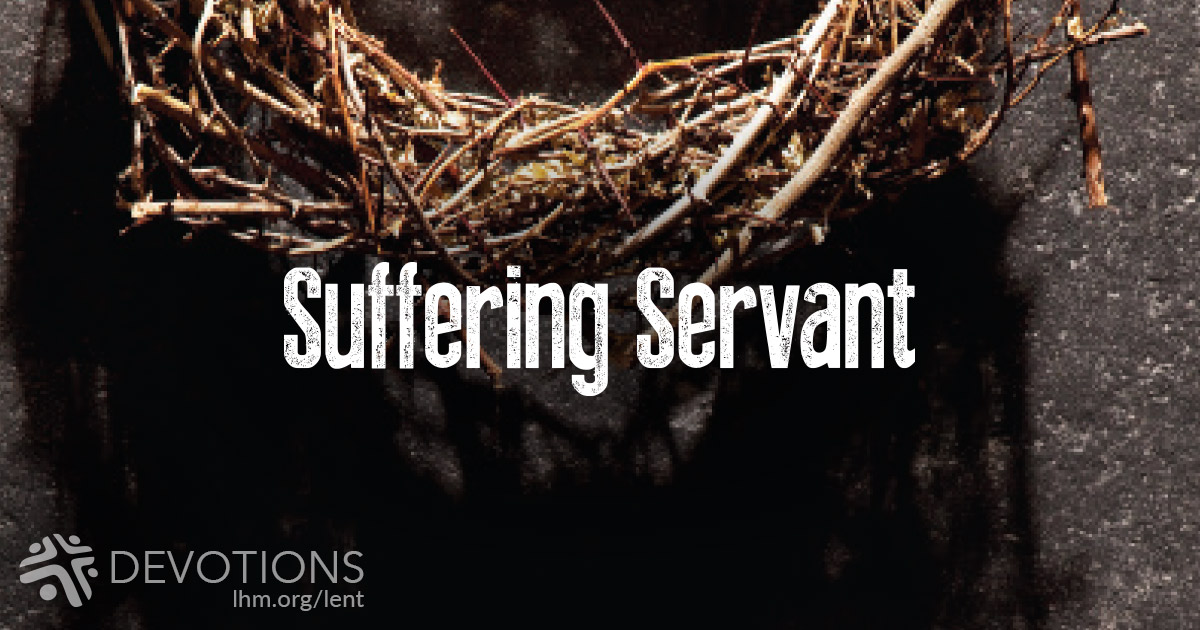 And when those who were around Him saw what would follow, they said, "Lord, shall we strike with the sword?" And one of them struck the servant of the high priest and cut off his right ear. But Jesus said, "No more of this!" And He touched his ear and healed him. (Luke 22:49-51)
As far as we know, this is the last healing Jesus performed on earth. And given that Jesus was right in the middle of being arrested, it amazes me that He found the quick compassion to heal His enemy before being hauled away.

What a strange memory that must have been for the healed man, in the years to come! Fear—searing pain—and then the intent, compassionate face of Jesus, as He reached out to touch him. Blessed relief from pain. And then standing there dazed as he watched the rest of his group haul his Savior away to trial and death. Did the man tell his family this story? Did he—just possibly—find his way into the early Christian church, after Jesus' death and resurrection?

Because more than one man's ear was going to be healed that night. Jesus was beginning His Passion, knowing full well that His suffering, death, and resurrection would bring healing to all His enemies—every man, woman, or child who would trust in Him by the Holy Spirit's help. Jesus came to heal His enemies and to give them everlasting life—no longer as enemies, but now as beloved children of God.

Paul speaks to you and me when he says, "God shows His love for us in that while we were still sinners, Christ died for us. ... For if while we were enemies we were reconciled to God by the death of His Son, much more, now that we are reconciled, shall we be saved by His life" (Romans 5:8, 10). Jesus reaches out to us with healing that goes beyond an ear—that makes us, body and soul, a new creation.

THE PRAYER: Dear Lord, see where I am broken and heal me. Amen.

Reflection Questions:

* What's the most important thing you ever had to do in a hurry?

* When has God healed you—physically, emotionally, mentally, or spiritually?

* Was it fast or slow? Why do you think God did it that way?

Lenten Devotions were written by Dr. Kari Vo.

Today's Bible Readings: Deuteronomy 17-19 Luke 5:17-39
To Download Devotion MP3 to your computer, right click here and select "Save Link As" or "Save Target As" or "Download Linked File As"