"The Only Good Thing"
---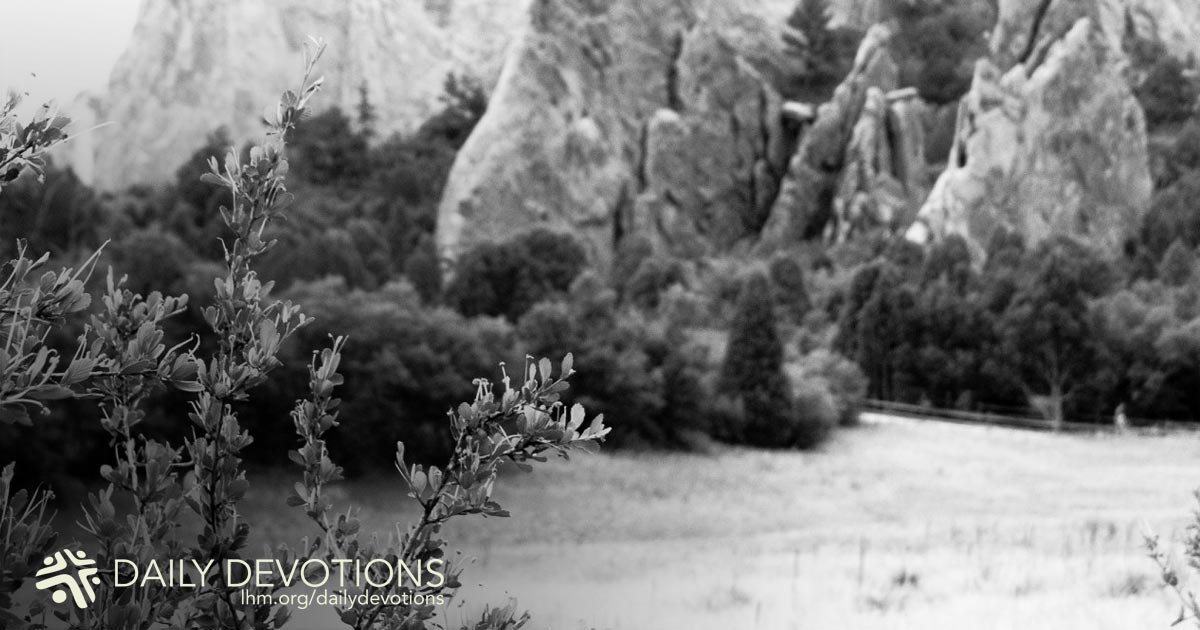 Genesis 45:3-8a, 9-10a, 11a, 15a - And Joseph said to his brothers, "I am Joseph! Is my father still alive?" But his brothers could not answer him, for they were dismayed at his presence. So Joseph said to his brothers, "Come near to me, please." And they came near. And he said, "I am your brother, Joseph, whom you sold into Egypt. And now do not be distressed or angry with yourselves because you sold me here, for God sent me before you to preserve life. For the famine has been in the land these two years, and there are yet five years in which there will be neither plowing nor harvest. And God sent me before you to preserve for you a remnant on earth, and to keep alive for you many survivors. So it was not you who sent me here, but God. ... Hurry and go up to my father and say to him, 'Thus says your son Joseph, God has made me lord of all Egypt. Come down to me; do not tarry. You shall dwell in the land of Goshen, and you shall be near me ... There I will provide for you...'" And he kissed all his brothers and wept upon them.
The story of Joseph is a story of great evil. It's the story of a spoiled young man whose brothers sell him into slavery and tell their father he is dead. Joseph ends up in Egypt far away, where he sinks even lower, winding up in jail for years. And there, in the jail, he does a kindness to a government official—only to have him forget all about Joseph's plea for freedom.

Surely if anybody had reason to lose his faith in God, Joseph did. He had lost everything not just once but three times over. What good could possibly come out of this evil?

Joseph didn't know, but he clung to God—possibly out of sheer desperation.

You may have never been a slave, but I'm guessing you know that place—the place where you have nothing left to cling to but God Himself. The point where you know in your gut that your faith is no credit to you, because you have no other options. The point where Jesus becomes your life and hope and comfort, because you can no longer run away to other false gods—your life has taken them all away.

Joseph is looking back at that when he talks to his brothers. They are still caught in the web of fear and hatred and guilt and pain, but Joseph is not. He has come out of the crucible with the only thing worthwhile—with God Himself. Strangely enough, he can even see God's hand in the evil that happened to him. Terrible as it was, God has brought good out of it. The evil was real, yes—but so is God's redemption.

You might be able to look back at your life already and say, "Yes, God brought good out of that great evil I lived through." Or you might still be in the suffering, clinging to Jesus with all your heart. Either way you know what Joseph did—that Jesus is all in all to you, your only Savior, the One who holds on to you. And because you know that, sooner or later He can make you a channel of His help and comfort to others as well.

THE PRAYER: Dear Lord, hold on to me in times of trouble, and keep me trusting You. Amen.

This Daily Devotion was written by Dr. Kari Vo.

Reflection Questions:

1. Name one very difficult, dark time in your life.

2. How was God there for you during that time?

3. Can you think of any ways God has used that time to bring about good, either for you or for others?

Today's Bible Readings: Exodus 21-22 Matthew 27:51-66
To Download Devotion MP3 to your computer, right click here and select "Save Link As" or "Save Target As" or "Download Linked File As"