"SEEING AND TELLING"
---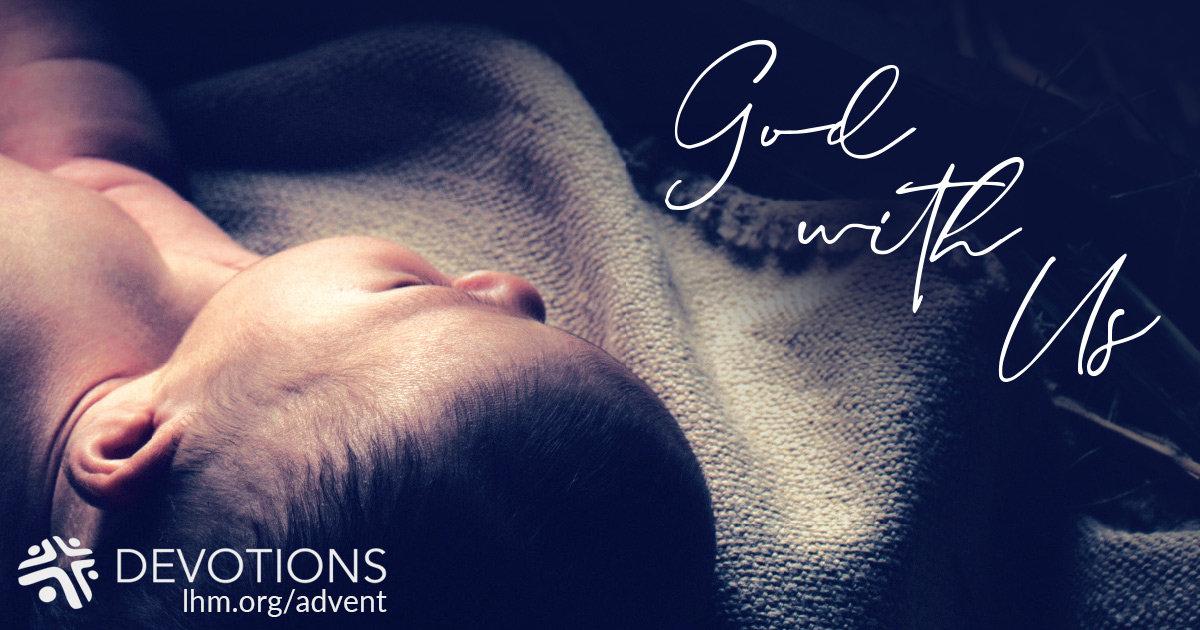 And there was a prophetess, Anna ... She did not depart from the temple, worshiping with fasting and prayer night and day. And coming up at that very hour she began to give thanks to God and to speak of Him to all who were waiting for the redemption of Jerusalem. (Luke 2:36a, 37b-38)
There were only two people at the temple that day who realized who Jesus was—Simeon, and now Anna, a prophetess. Both of them were close to God and filled with the Holy Spirit. They could see what so many other people didn't see—that the month-old baby with his parents waiting to offer a sacrifice was the Messiah, the long-promised Savior.

They saw Him, and they celebrated. And they did more than that—they told other people who were waiting for the same good news. "Our Savior is here!" they must have said. "God has kept His promise. The One who will rescue us from evil has come as a tiny baby."

You are like Simeon and Anna today—you see and recognize Jesus when other people walk past unknowing. You see Him at work in your life, in the church, in the world. You know what He has done for us already—how He suffered and died for us, how He was buried, how He rose from the dead. You know that He shares that everlasting life with you and everyone who believes. You know that He has promised to come back.

Now, take it a step further. Tell other people who need Him that He has come! Ask the Holy Spirit to show you how. It might be as simple as telling the Christmas story to a child—or offering to pray for a friend in need. The Holy Spirit lives in you, and He can speak through you.

THE PRAYER: Lord, use me so that others see and trust in Jesus, too. Amen.

Reflection Questions:

* Who first told you about Jesus?

* Whom do you want to know about Jesus?

* What is a first tiny step you could take toward talking about Jesus?

Advent Devotions were written by Dr. Kari Vo.

Today's Bible Readings: Malachi 3-4 Revelation 22
To Download Devotion MP3 to your computer, right click here and select "Save Link As" or "Save Target As" or "Download Linked File As"