---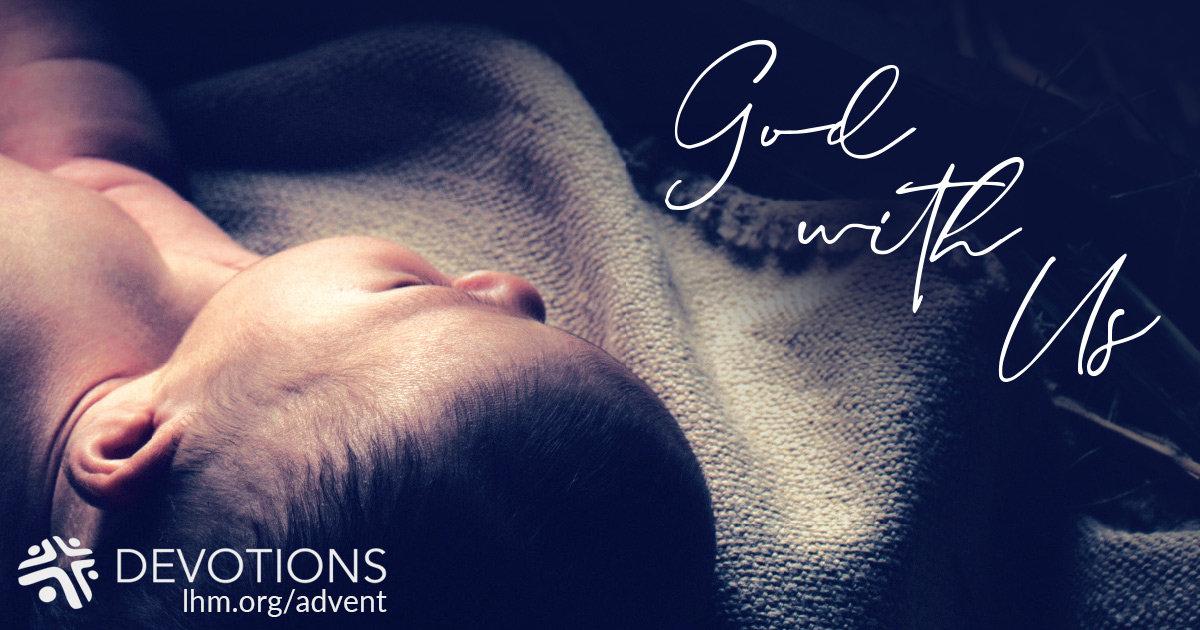 Now there was a man in Jerusalem, whose name was Simeon ... And it had been revealed to him by the Holy Spirit that he would not see death before he had seen the Lord's Christ. ... When the parents brought in the Child Jesus ... he took Him up in his arms and blessed God and said, "Lord, now You are letting Your servant depart in peace, according to Your Word; for my eyes have seen Your salvation." (Luke 2:25a, 26, 27b, 28-30)
Imagine what it must have been like for Simeon, standing in the temple courts and looking out over the crowds. God the Holy Spirit had sent him there that morning to see the Messiah. But where? How he must have stared at every family in eyeshot. And then he found them—poor, travel-worn, looking like nobody special.

Simeon had no doubts. How joyfully he took Jesus up in his arms and sang his praise to God! He knew this was his Savior, who would redeem Israel and all the world. Now Simeon could die happy. God had kept His promise, and all the waiting was worth it.

You, too, may be waiting for God to do something. Maybe there's a family problem you've been praying about for a long, long time. Maybe you are hoping for a spouse, a child, a job. Maybe you are waiting for the end of a sickness—for healing, either here or in God's time in heaven. Waiting is hard.

But in your waiting, you have the same gift Simeon did—you have Jesus Himself. You have your Savior who loves you even in this hard time—who lay down His life for you—who rose from the dead and offers you a share in His resurrection life even now. Let Him be your strength during your waiting.

THE PRAYER: Help me lean on You, dear Lord. Amen.

Reflection Questions:

* Do you like waiting?

* What are you waiting for right now?

* How do you find strength in Jesus to keep going when you're tired or worried?

Advent Devotions were written by Dr. Kari Vo.

Today's Bible Readings: Malachi 1-2 Revelation 21
To Download Devotion MP3 to your computer, right click here and select "Save Link As" or "Save Target As" or "Download Linked File As"