---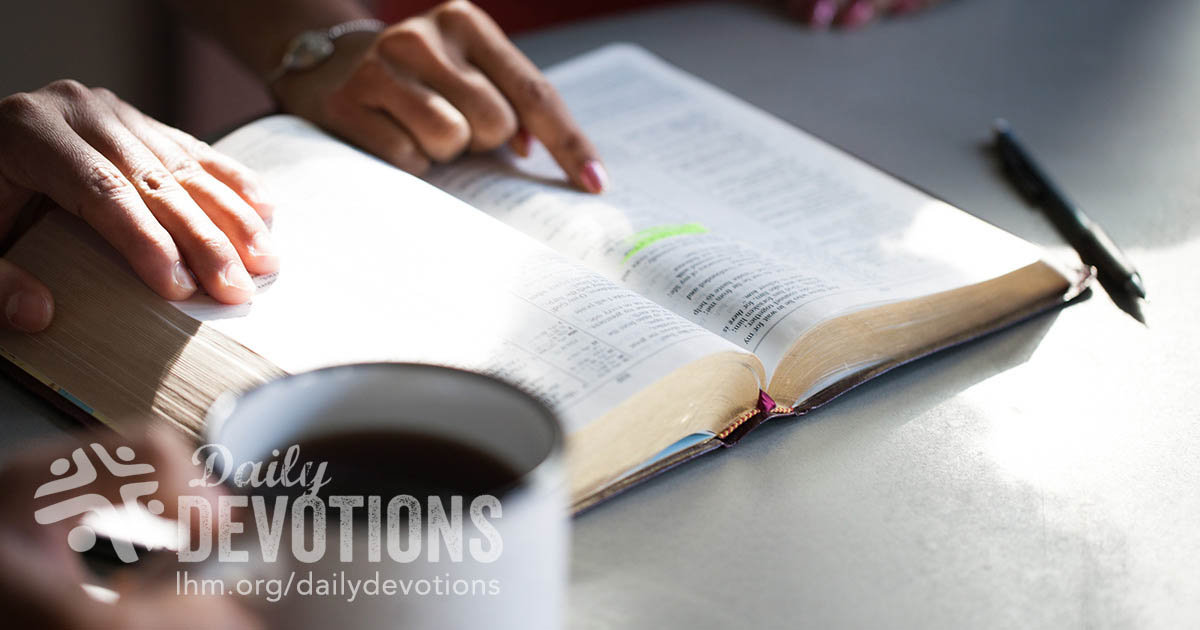 1 Thessalonians 4:13-18 - But we do not want you to be uninformed, brothers, about those who are asleep, that you may not grieve as others do who have no hope. For since we believe that Jesus died and rose again, even so, through Jesus, God will bring with Him those who have fallen asleep. For this we declare to you by a word from the Lord, that we who are alive, who are left until the coming of the Lord, will not precede those who have fallen asleep. For the Lord Himself will descend from heaven with a cry of command, with the voice of an archangel, and with the sound of the trumpet of God. And the dead in Christ will rise first. Then we who are alive, who are left, will be caught up together with them in the clouds to meet the Lord in the air, and so we will always be with the Lord. Therefore encourage one another with these words.
This year will certainly go down in the record books—as one to forget! With COVID-19's disruption of life on all sides, with many who've had a family member or friend impacted by the virus—questions and fears abound. Addressing these concerns has been a non-stop torrent of mixed messages from all corners. We look for certainty, but certainty is in short supply.

This situation was something like what the apostle Paul was addressing in his letter to the Thessalonian church. They wondered about those who had died. They wanted some certainty, some clarity. While these early Christians were "an example to all the believers in Macedonia and in Achaia," by their lives of devotion to God and service to others (see 1 Thessalonians 1), they—like so many of us—were still puzzled by what happens to those who die.

Addressing this concern, Paul gives them a message to center their faith. He knew well the struggle they faced with the surrounding pagan culture and the opposition they encountered from many Jews. Both groups were hostile to the salvation freely offered to all through Jesus' redemptive work on the cross, and confirmed in His Easter morning resurrection.

The apostle's heart must have gone out to the Thessalonians. So many mixed messages. So many opposing forces to God's grace given in Jesus. Paul wanted the Thessalonians to know that God cares for them not only in this world, but will be there for them in the one to come. The truth "that Jesus died and rose again," which Paul shared with them from the beginning, is the same truth that will one day find fulfillment in the Thessalonian believers' own resurrection from the dead.

Good news to be sure—but hard to accept sometimes in a world where contrary messages are coming from all sides. Just like the Thessalonians, God wants us to hold tight in faith to His promises throughout our lives. As Paul wrote to the church in Rome, "May the God of hope fill you with all joy and peace in believing, so that by the power of the Holy Spirit you may abound in hope" (Romans 15:13).

THE PRAYER: Heavenly Father, give certainty to our faith as we trust Your eternal promises. In Jesus' Name. Amen.

This Daily Devotion was written by Paul Schreiber.

Reflection Questions:

1. In your experience, has anything good come out of the COVID-19 pandemic?

2. Have you lost a loved one to death? What were the emotions you felt?

3. How do you combat the world when its messages and way of doing things are opposed to your faith?

Today's Bible Readings: Jeremiah 34, 37-38 Hebrews 10:1-18
To Download Devotion MP3 to your computer, right click here and select "Save Link As" or "Save Target As" or "Download Linked File As"