---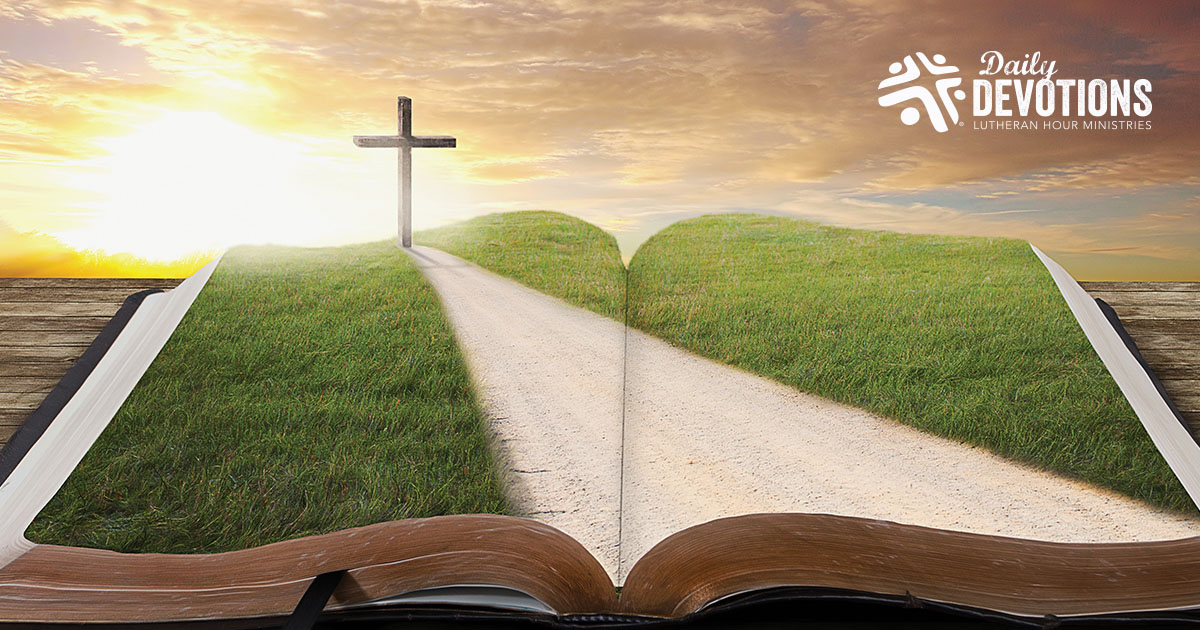 Lamentations 3:17-26 - My soul is bereft of peace; I have forgotten what happiness is; so I say, "My endurance has perished; so has my hope from the LORD." Remember my affliction and my wanderings, the wormwood and the gall! My soul continually remembers it and is bowed down within me. But this I call to mind, and therefore I have hope: the steadfast love of the LORD never ceases; His mercies never come to an end; they are new every morning; great is Your faithfulness. "The LORD is my portion," says my soul, "therefore I will hope in Him." The LORD is good to those who wait for Him, to the soul who seeks Him. It is good that one should wait quietly for the salvation of the LORD.
No matter how tough things may look, the mercies of God are new every day. They are new every day of the year for those who put their trust in Him. Things don't look good in our world right now. In fact, they look bad enough to make some people wonder whether there is a God at all. Others wonder if there is a God does He really care about the world we live in.

When one looks at circumstances and nothing more, it's very easy to get in the frame of mind of the author of Lamentations. For the most part, today's headlines are filled with bad news, and if we're not worried about that, we have our own little worlds to fret about—our families, our jobs, our relationships with the people we work with and live with. It can be overwhelming and oftentimes is.

Sadly, but not surprisingly, the true malady behind all our worldly woes is sin. While crises in the world will come and go, leaving their impact on our lives, the sin we carry from birth must be dealt with. This means whether times are good or bad, our sin persists like a cancer that will not go away—unless it is somehow addressed and eliminated.

That's where Jesus comes in.

Like a ray of sunlight in the midst of the storm, like the sharp clear note of the trumpet in the howling wind, there is always hope for the nations of the world. Great is the faithfulness of our God. The love of God for the world has never been clearer than in Jesus Christ, His only Son, our Lord. In Christ everyone can see the love of God at work.

God acts in Jesus Christ. He was raised from the dead and today He lives. He was raised for you so that you might put your faith and trust in Him, so that you can receive forgiveness for your sins—every last one of them—and so you can know God's full and unconditional pardon for your rebellion.

God's mercies are new today and every day. In Christ there is a new start, a fresh start. There is forgiveness and the power to be what you could never be without Him—a new creation redeemed by God and given hope to face whatever you encounter in this world.

THE PRAYER: Heavenly Father, we have a lot to deal with in this life. Give us courage to face the day and a heart of faith to weather the storms of this world—through You. In Jesus' Name we pray. Amen.

From "New Mercies for the New Year," a sermon excerpt from Rev. Dr. Oswald Hoffmann, former Speaker of The Lutheran Hour

Reflection Questions:

1. Do you find yourself overwhelmed sometimes by things going on in your life?

2. What do you think was going on in the life of the author of the Bible text above?

3. Do you arise with hopeful anticipation at the day ahead, or are you often kind of bummed out as soon as you get up? Why?

Today's Bible Readings: Judges 11-12 Luke 14:25-35
To Download Devotion MP3 to your computer, right click here and select "Save Link As" or "Save Target As" or "Download Linked File As"