"Withstanding the Elements"
---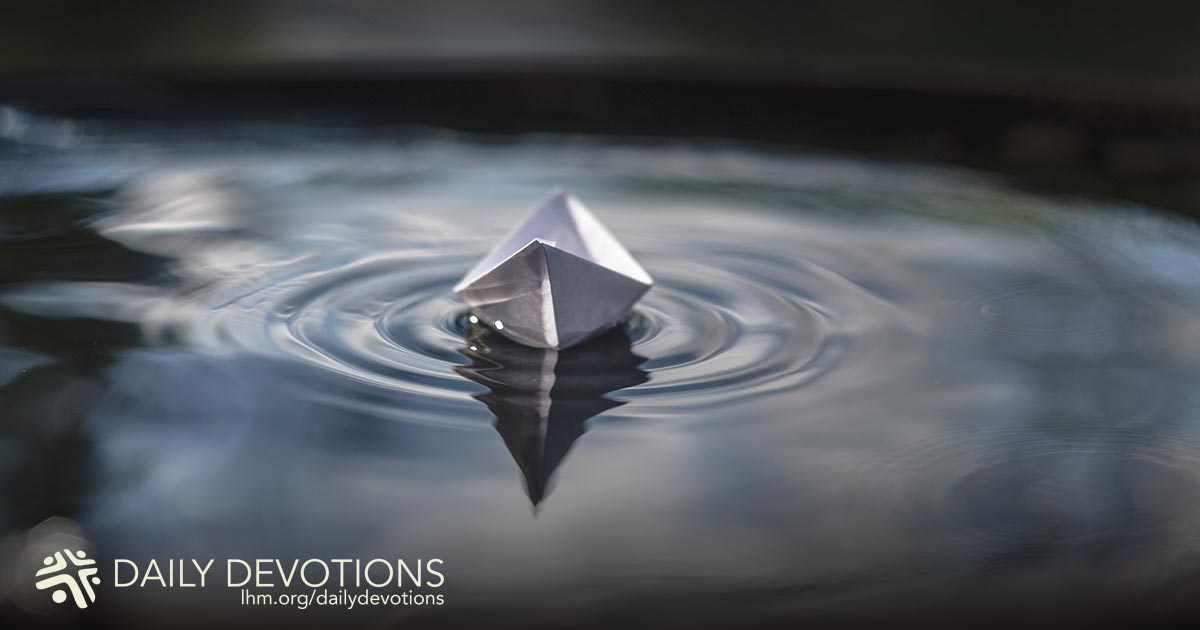 Mark 4:35-41 - On that day, when evening had come, He (Jesus) said to them, "Let us go across to the other side." And leaving the crowd, they took Him with them in the boat, just as He was. And other boats were with Him. And a great windstorm arose, and the waves were breaking into the boat, so that the boat was already filling. But He was in the stern, asleep on the cushion. And they woke Him and said to Him, "Teacher, do You not care that we are perishing?" And He awoke and rebuked the wind and said to the sea, "Peace! Be still!" And the wind ceased, and there was a great calm. He said to them, "Why are you so afraid? Have you still no faith?" And they were filled with great fear and said to one another, "Who then is this, that even the wind and the sea obey Him?"
Going the distance and sailing with Jesus and His disciples is not always an easy trip.

Indeed, it is a rare believer who can honestly say his or her life has been lived without thunder and lightning or without wind and wave. Often, and without warning, those storms of life come sweeping over the bow and gunnels of our ship, and we can be afraid.

Still, as our text shows, when Jesus is with us, we don't have to be afraid of the wind and waves. He who gave His life to save our souls is not going to forget our bodies. That is why I am convinced: with Holy Spirit-given faith I know that not even the most dangerous swells are able to swamp, sink, or swallow me.

Still, you may be among those who wonder why it is God allows these storms to come at all. No doubt that is what the disciples felt in their little boat.

All I can tell you is what Scripture says: these trials and challenges make us, in some way, more mature, more resilient to the storms of life. Although it may not seem so at the time, these things are part of God's providence, instruction, and blessing.

A trial and challenge can, in some way, make us more mature. That is what Old Testament Joseph said to the brothers who, years before, had sold him into slavery. Although Joseph could have been embittered by the storms he had faced, he explained, "You meant evil against me, but God meant it for good, to bring it about that many people should be kept alive, as they are today" (Genesis 50:20).

This is why today I encourage you in whatever trouble you are facing, to hold fast to your faith. Believe that Jesus will send His Holy Spirit to bring you through every bad situation. If you do, you will find that storms not only test, but they also bless, as God works through them shaping us according to His divine mercy and grace.

THE PRAYER: Lord, grant us a faith which has learned to be content in whatever situation or storm we find ourselves. In Jesus' Name. Amen.

This Daily Devotion was written by Nam Sang Joon, a worker in LHM's South Korean ministry center.

Reflection Questions:

1. How does your faith come into play when life is challenging?

2. "Why are you so afraid? Have you still no faith?" Jesus asked His disciples. Do you ask yourself the same questions sometimes? Oftentimes?

3. What works best for you as a faith-strengthening practice?

Today's Bible Readings: Exodus 19-20 Matthew 27:27-50
To Download Devotion MP3 to your computer, right click here and select "Save Link As" or "Save Target As" or "Download Linked File As"