"Gifts"
---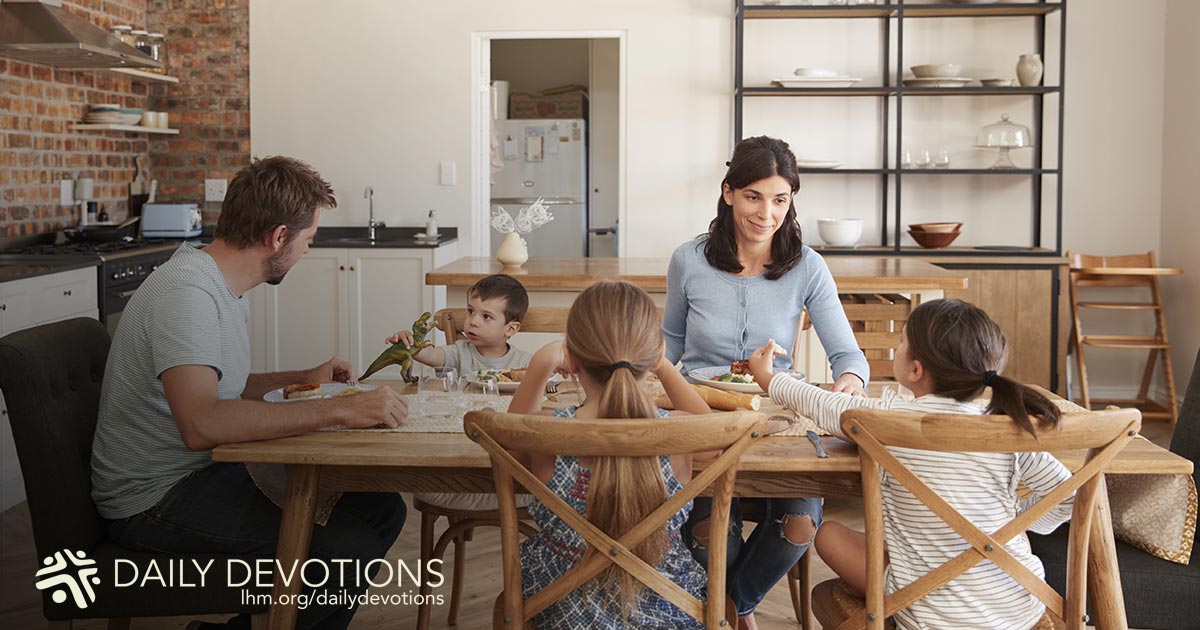 Genesis 18:1-10a - And the LORD appeared to him (Abraham) by the oaks of Mamre, as he sat at the door of his tent in the heat of the day. He lifted up his eyes and looked, and behold, three men were standing in front of him. When he saw them, he ran from the tent door to meet them and bowed himself to the earth and said, "O Lord, if I have found favor in Your sight, do not pass by Your servant. Let a little water be brought, and wash Your feet, and rest yourselves under the tree, while I bring a morsel of bread, that you may refresh yourselves, and after that You may pass on—since You have come to Your servant." So they said, "Do as you have said." And Abraham went quickly into the tent to Sarah and said, "Quick! Three seahs of fine flour! Knead it, and make cakes." And Abraham ran to the herd and took a calf, tender and good, and gave it to a young man, who prepared it quickly. Then he took curds and milk and the calf that he had prepared, and set it before them. And he stood by them under the tree while they ate. They said to him, "Where is Sarah your wife?" And he said, "She is in the tent." The LORD said, "I will surely return to you about this time next year, and Sarah your wife shall have a son."
Genesis 18 tells us the story of a day when God and two of His angels came to visit Abraham. Abraham looked up to see three travelers standing in front of him. Immediately he welcomed them and urged them to sit down in the shade while the family prepared a meal for them.

Now this is not surprising—that was how people in the Middle East treated travelers in those days. What's surprising is how far Abraham took it. First, he ran to his wife and got her to make bread—using more than five gallons of flour for only three people! Abraham also had a calf killed and roasted. He rounded out the meal by bringing milk and curds. Then he stood by his visitors as they ate, ready to bring them anything else they might need.

Now this amount of food seems over the top to me. Yet it is clear that at some point during the visit, Abraham recognized his visitors. He realized that it was the Lord Himself who had come to his family. That might explain why Abraham went to extraordinary lengths to provide a feast for his visitors. It was his way of showing love and worship to the Lord—a gift.

But Abraham had a surprise coming, for God was planning to give his family a gift as well. The Lord said to him, "I will surely return to you about this time next year, and Sarah your wife shall have a son." And that's what happened. God topped Abraham's generosity with His own gift of love.

God has done this for us, too. He has given to us a Son—His own Son, Jesus, our Savior. He sent Jesus to become our Savior so that everyone who trusts in Him will become children of God and have everlasting life. Because Jesus died and rose again for our sakes, we who belong to Him will feast with Him in the kingdom of God.

What more generous gift could God give?

THE PRAYER: Holy Father, thank You for the gift of Your Son, Jesus. Amen.

This Daily Devotion was written by Dr. Kari Vo.

Reflection Questions:

1. How hospitable are you toward strangers?

2. What do you think it was that tipped off Abraham as to Who his visitor was?

3. God comes to us in His Word. Do you make any special preparation to receive Him there?

Today's Bible Readings: 2 Kings 15-16 Galatians 3
To Download Devotion MP3 to your computer, right click here and select "Save Link As" or "Save Target As" or "Download Linked File As"