"Faithful in All the Nitty Gritty Details"
---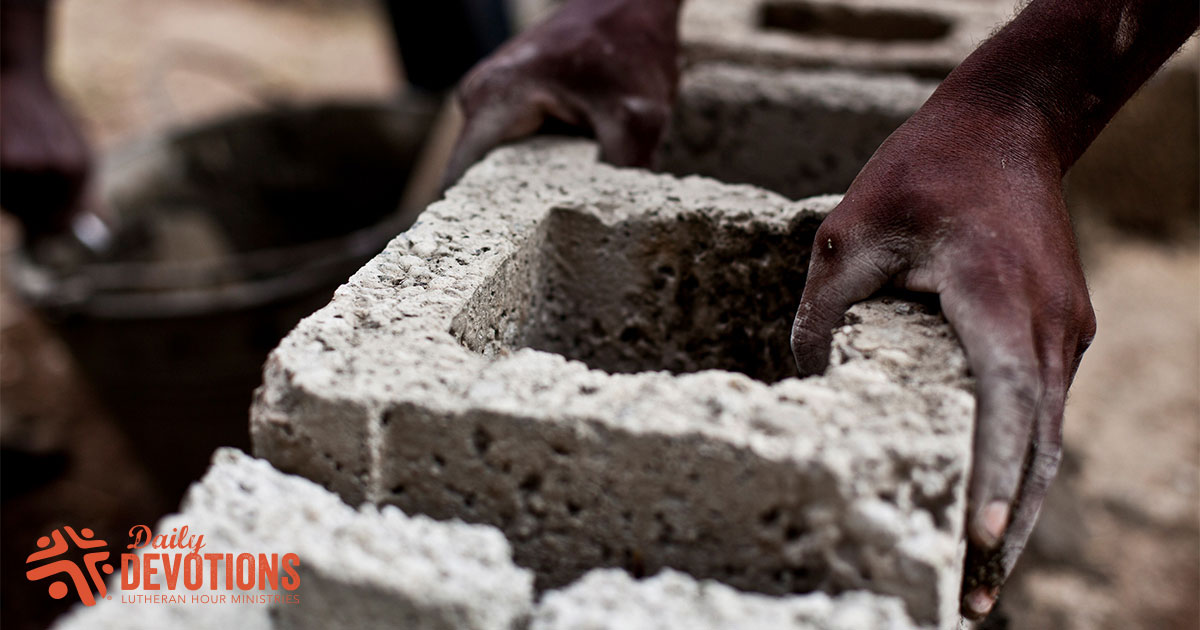 Hebrews 3:1-6 - Therefore, holy brothers, you who share in a heavenly calling, consider Jesus, the apostle and high priest of our confession, who was faithful to Him who appointed Him, just as Moses also was faithful in all God's house. For Jesus has been counted worthy of more glory than Moses—as much more glory as the builder of a house has more honor than the house itself. (For every house is built by someone, but the builder of all things is God.) Now Moses was faithful in all God's house as a servant, to testify to the things that were to be spoken later, but Christ is faithful over God's house as a Son. And we are his house, if indeed we hold fast our confidence and our boasting in our hope.
Have you ever had an experience with someone who was very good at what they did? Most everyone who owns a home has, at one time or another, needed to get some work done on it. Let's say the roof leaks during heavy rains or there's some irritating draft from a breach that defies detection. As you contact a repair man, you're asking yourself, "I wonder how good this company is and what's this going to cost me?"

What a pleasant surprise it is when the issue gets fixed for the projected estimate (maybe even a little less than the estimate), and the work holds up. When that happens, I am both relieved and thankful that the repairman knew his job and did his homework. He was faithful in the nitty gritty of his craft.

I thought about this after reading this passage about Moses in the book of Hebrews. Here's Moses, this imposing figure from the Old Testament, whose life is extraordinary in every way imaginable. From his plucked-from-the-jaws-of-death beginnings along the Nile to his privileged status in Egyptian society—and all the events thereafter: the burning bush, the plagues of Egypt, the Sinai wanderings, and the Ten Commandments—Moses had ample opportunity to let it all go to his head. He could have shunned the voice of God; he could've tried to parlay his position of leadership into one where he took the reins, establishing a kingdom in his name, and forgetting the God who called him.

But not so with Moses. The writer to the Hebrews tells us, "Now Moses was faithful in all God's house as a servant, to testify to the things that were to be spoken later." Through it all, Moses was faithful. As a leader? Sure. As a wise and savvy manager of people and resources? No doubt about it. But he's remembered as a servant, and in this role, he was entrusted with God's whole house (see Numbers 12:7-8).

Being faithful to God's call, Moses pointed to the Christ of centuries later. And while Christ is certainly God's Servant, He is foremost God's Son. The author of Hebrews says it beautifully: "He is the radiance of the glory of God and the exact imprint of His nature, and He upholds the universe by the Word of His power. After making purification for sins, He sat down at the right hand of the Majesty on high, having become as much superior to angels as the Name He has inherited is more excellent than theirs" (Hebrews 3-4).

That's the Jesus we trust—to whom Moses pointed: Moses, the faithful steward of God's house.

THE PRAYER: Heavenly Father, make us faithful servants of Your Son. Amen.

This Daily Devotion was written by Paul Schreiber.

Today's Bible Readings: Leviticus 8-10 Mark 6:30-56
To Download Devotion MP3 to your computer, right click here and select "Save Link As" or "Save Target As" or "Download Linked File As"