"Kept in the Faith by the Holy Spirit"
---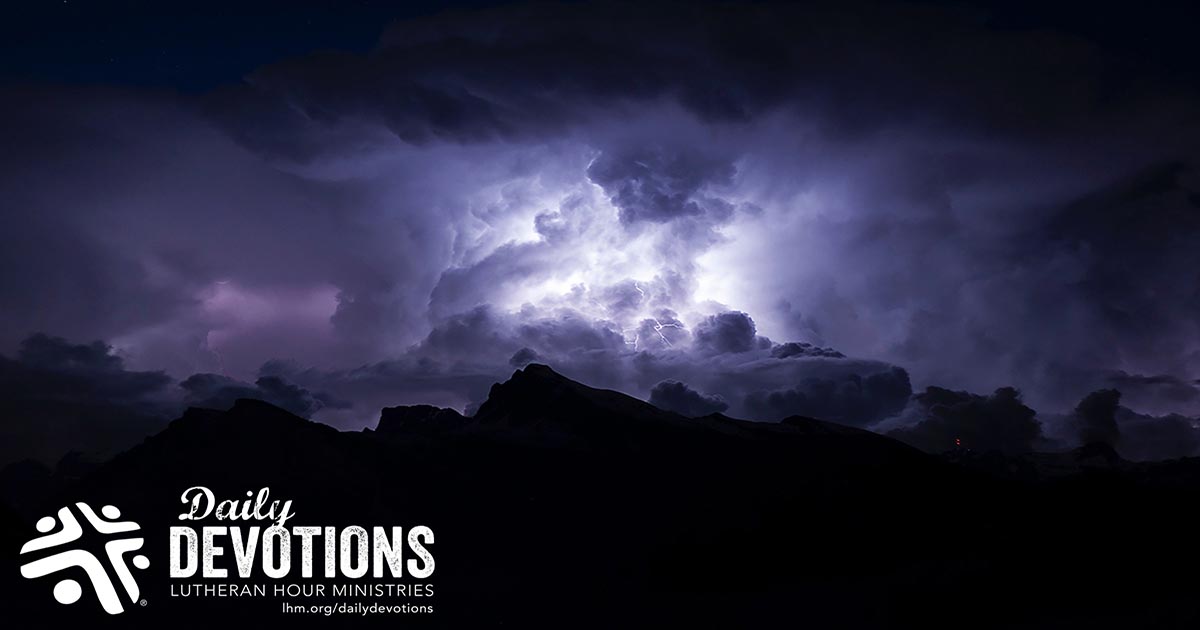 Hebrews 3:14-16, 19 - For we have come to share in Christ, if indeed we hold our original confidence firm to the end. As it is said, "Today, if you hear His voice, do not harden your hearts as in the rebellion." For who were those who heard and yet rebelled? Was it not all those who left Egypt led by Moses? ... So we see that they were unable to enter because of unbelief.
The book of Hebrews can be frightening sometimes. In the passage we just read, the author is discussing a scary possibility -- the fact that it is possible for someone to believe in God, to even see miracles, but in the end, to turn away from God and be lost. That's an idea that should scare any Christian!

The author of Hebrews is referring back to the Old Testament story of how God brought the Israelites out of slavery in Egypt. He did many mighty miracles to set them free, even making a pathway through the Red Sea so they could escape their enemies. Then, during the years they wandered in the wilderness, God provided for them again and again by miracle -- water, birds to eat, and a thing called "manna" that was used to make bread-like foods.

The generation of Israelites who came out of Egypt had every objective reason in the world to trust in God. They had seen His power, not just once but again and again. They had seen how He took care of them, even down to the most minor detail of making sure their clothes didn't wear out during the years they were on the move and unable to weave new ones. Surely, they would be faithful! God had cared for them so much. They would never turn away from Him -- would they?

Unfortunately, they would, and they did. Exodus, Leviticus, Numbers, and Deuteronomy record the many times when the Israelites lost faith in their Savior God and turned to other sources of help. Sometimes these were full-blown idols, as in the story of the golden calf they made and worshipped (see Exodus 32). Sometimes these were simple plans of their own which went against the orders God had given them (see Numbers 14:1-4; Deuteronomy 1:19-46).

The scary thing about these stories is this: if even people who saw God's miracles with their own eyes and knew His care in their daily lives could be so faithless, what about us? We haven't seen miracles, most of us. We walk by faith much more often than we do by sight. How are we to stay faithful when the Israelites, who had so many advantages, did not?

The author of Hebrews says this: "Today, if you hear His voice, do not harden your hearts as in the rebellion." How do we hear God's voice? For us, it happens when the Holy Spirit speaks to us and puts faith in our hearts through preaching, through Baptism and the Lord's Supper, and through hearing and reading the Bible. We cannot keep ourselves in the faith; we cannot stay faithful to Christ, except by letting the Holy Spirit do it for us. He is the One who softens our hearts and keeps them responsive to our Savior. Let us trust in Him.

THE PRAYER: Dear Lord, keep me with You always, trusting You with all my heart. Amen.

This Daily Devotion was written by Dr. Kari Vo.

Today's Bible Readings: Hosea 12-14 Romans 16
To Download Devotion MP3 to your computer, right click here and select "Save Link As" or "Save Target As" or "Download Linked File As"